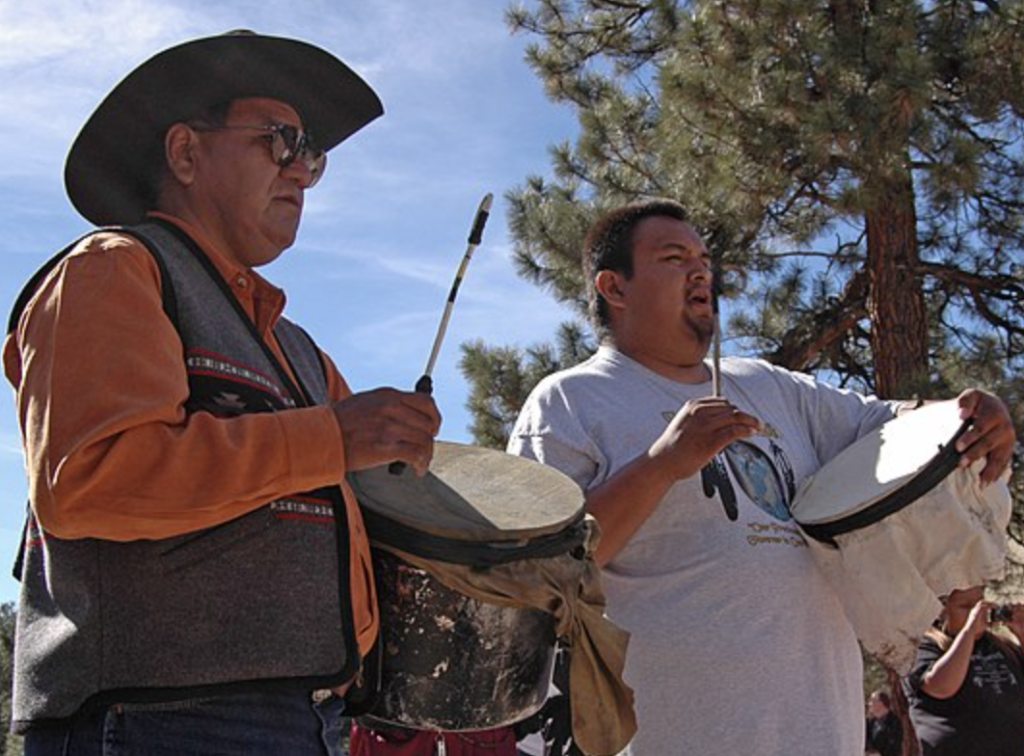 November marks National Native American Heritage Month in the United States, honoring the first Americans' contributions to the establishment and growth of the country. Exhibits and collections, song and dance recordings, visual art and imagery, poetry and storytelling, and teaching materials dedicated to National Native American Heritage are available through the portal https://nativeamericanheritagemonth.gov/.
This bibliography reflects the diverse musical expressions and musical life of Native Americans over nearly three centuries, ranging from engagement with Christianity to cope with Colonial-era displacement, to Navajo heavy metal and Indigenous sound studies in the present. It comprises a wide range of document types, including monographs, collections, journal articles, and sound recordings.
Native Americans are both active and represented in traditional, popular, and classical music; music education; radio; and record production. The ways in which Native American music has been colonized and appropriated may be contrasted with the way in which it has been used by its practitioners as a means of cultural and spiritual agency and survival. Finally, although this bibliography centers on indigeneity in the United States, many of its ideas, traditions, and struggles find parallels in the experiences of Indigenous communities worldwide, and it is hoped that the research below may resonate with the musical-cultural experiences of those groups as well.
Introduction by Lori Rothstein, Editor, RILM. Written and compiled by Rothstein and Beatriz Goubert, Editor, RILM
_________________________________________
Cahill, Cathleen D. "Urban Indians, Native networks, and the creation of modern regional identity in the American Southwest", American Indian culture and research journal XLII/3 (2018) 71–92. [RILM Abstracts of Music Literature, 2018-95806]
Abstract: The careers and political activism of Native opera singers in the Southwest of the 1920s are explored. A number of talented Native artists recognized that engaging their audiences directly in live performances provided opportunities for public education in addition to their economic benefits. Partnering with regional boosters, they built careers performing in multiple pageants and events sponsored by municipalities across the Southwest. Live performance with its direct access to audiences also facilitated their political agendas of publicizing Indigenous histories. Their careers highlight the mobility of Indigenous people, demonstrating how they helped create modern urban spaces across the American Southwest.
Diamond, Beverley. "Affect, ontology, and indigenous protocol: Encounters in Canada", Ethnomusicology matters: Influencing social and political realities, ed. by Ursula Hemetek, Hande Sağlam, and Marko Kölbl (Wien: Böhlau Verlag, 2019) 117–134. [RILM Abstracts of Music Literature, 2019-12878]
Abstract: Ethnomusicologists have, thus far, written extensively about Indigenous ontologies but less about the ways divergent ontologies shape intercultural diplomacy. This article attempts to think through several such spaces of intercultural encounter. It considers how Indigenous protocol plays a role in promoting respectful relations. But it also reflects on situations where a failure to consider the affect of protocol-related performances may be disrespectful and counter-productive. There is a need, then, for intercultural dialogue about the clashes of perspectives, and the affect of performances that surround difficult moments of meetings, when one way of being in the world (i.e., ontology, simply defined) meets another and seems utterly incomprehensible. Sometimes such incommensurability is rooted in language: that song or story are "law" for many Indigenous groups in North America (and elsewhere), for instance, is often a confusing notion for Euroamericans. This formulation is already stimulating action-oriented discussions about access to archives, and appropriations of Indigenous song. At other times, forms of relationality are at stake. For instance, many Indigenous expressive cultures assume kinship with non-humans, spirits, and other life-forms in a broad ecological system that differs fundamentally from, e.g., those who see the earth's resources as economic investments, or those promoting "creative city" initiatives that see the arts as a vehicle for prosperity while disregarding human relations with other life forms. The affect of performances that assert presence and sovereignty on the one hand or guesthood on another is an important consideration when divergent viewpoints are at issue. In some cases, a focus on "affect" may help to reduce misunderstanding, while in other cases it may encourage respect for the performers who assert their values, understandings, and sovereign rights.
Fox, Aaron A. "Repatriation as reanimation through reciprocity", The Cambridge history of world music, ed. by Philip V. Bohlman and Martin Stokes (Cambridge: Cambridge University Press, 2013) 522–554. [RILM Abstracts of Music Literature, 2013-17019]
Abstract: Describes the process by which the Laura Boulton Collection of Traditional and Liturgical Music came to be housed at Columbia University, a process that began in 1962. The Boulton Collection's history includes disputes between the collector and various institutions, and among and within those institutions as well, about the extent and nature of its contents. The collection is an assemblage of sound recordings made or acquired by the mid–20th-century music collector Laura Boulton (1899–1980) in a series of expeditions to dozens of countries over nearly 40 years. This essay examines her work as a particularly vivid example of the ironies inherent in ethnomusicology's broader racist and colonialist legacy, a legacy embedded in the structure of the broader archive-building mindset upon which the discipline was constructed. Doing so allows us to think critically about that legacy and about how to address it and heal its lingering and still caustic effects on our discipline and its relations with its publics and constituents. Recovering, through repatriation, the cultural and scholarly value of archives like Boulton's suggests ways to move ethnomusicology forward as an ethical as well as scholarly enterprise, by confronting the moral obligations the discipline has incurred, but not always honored, in the past.
Garrett-Davis, Josh. "American Indian Soundchiefs: Cutting records in Indigenous sonic networks", Resonance: The journal of sound and culture I/4 (winter 2020) 394–411. [RILM Abstracts of Music Literature, 2020-54119]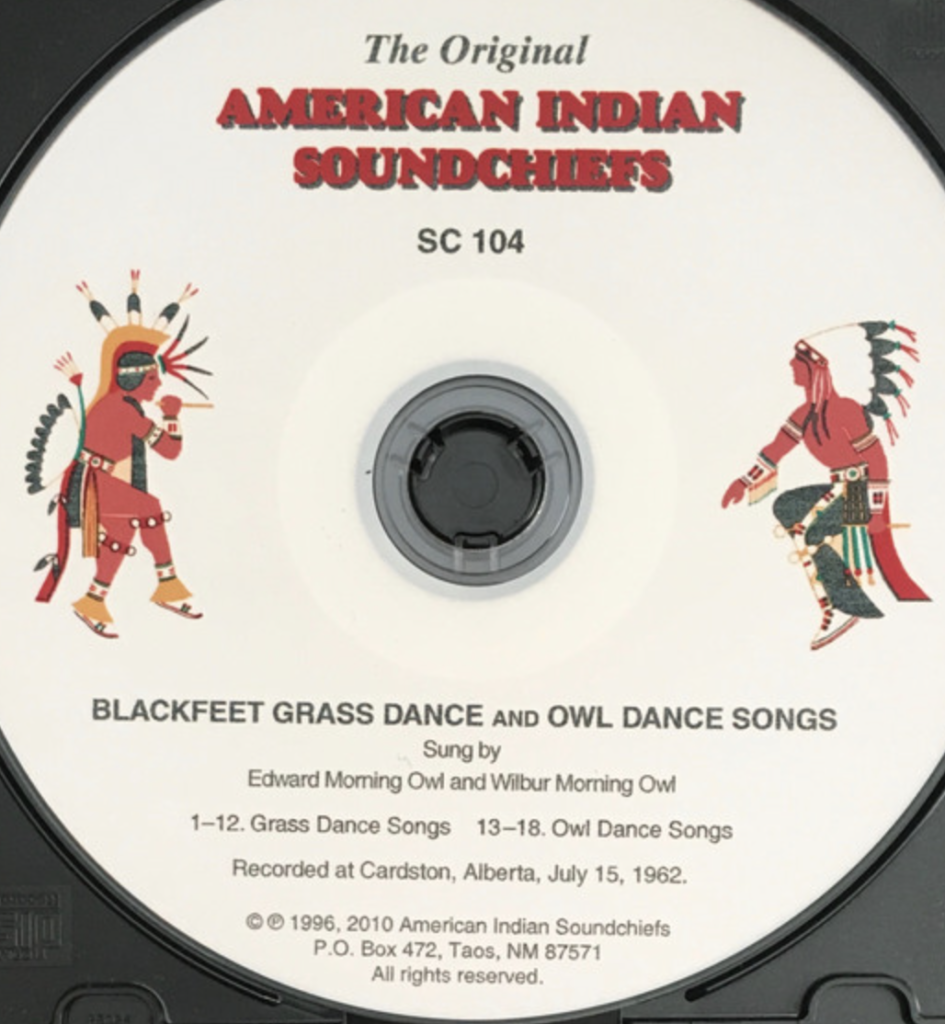 Abstract: American Indian Soundchiefs, an independent record label founded by the Rev. Linn Pauahty (Kiowa) in the 1940s, developed a remarkable model of Indigenous sound media that combined home recording, dubbing, and small-scale mass production. Alongside other Native American media producers of the same era, Soundchiefs built on earlier engagements with ethnographic and commercial recording to produce Native citizens' media a generation prior to the Red Power era of the 1960s and 1970s. This soundwork provided Native music to Native listeners first, while also seeking to preserve a "rich store of folk-lore" sometimes in danger of being lost under ongoing colonial pressures. Pauahty's label found ways to market commercial recordings while operating within what music and legal scholar Trevor Reed (Hopi) calls Indigenous sonic networks, fields of obligation and responsibility.
Goodman, Glenda. "Joseph Johnson's lost gamuts: Native hymnody, materials of exchange, and the colonialist archive", Journal of the Society for American Music XIII/4 (November 2019) 482–507. [RILM Abstracts of Music Literature, 2019-11405]
Abstract: In the winter of 1772–73, Joseph Johnson (Mohegan/Brothertown) copied musical notation into eight books for Christian Native Americans in Farmington, Connecticut, a town established by English settler colonists on the land known as Tunxis Sepus. Johnson did so because, as he wrote in his diary, "The indians are all desireous of haveing Gamuts". Johnson's gamuts have not survived, but their erstwhile existence reveals hymnody's important role within the Native community in Farmington as well as cross-culturally with the English settler colonists. In order to reconstruct the missing music books and assess their sociocultural significance, a surrogate bibliography is proposed, gathering a constellation of sources among which Johnson's books would have circulated and gained meaning for Native American Christians and English colonists (including other printed and manuscript music, wampum, and legal documents pertaining to land transfer). By bringing together this multi-modal network of materials, redress is sought for the material and epistemological effects of a colonialist archive. On one level, this case study focuses on a short period of time in order to document the impact on sacred music of conversion, literacy, shifting intercultural relations, and a drive to preserve sovereignty. On another, a methodological intervention is presented for dealing with lost materials and colonialist archives without recourse to discourses of recovery or discovery, the latter of which is considered through the framework of archival orientalism.
_____. "Sounds heard, meaning deferred: Music transcription as imperial technology", Eighteenth-century studies LII/1 (fall 2018) 39–45. [RILM Abstracts of Music Literature, 2018-95884]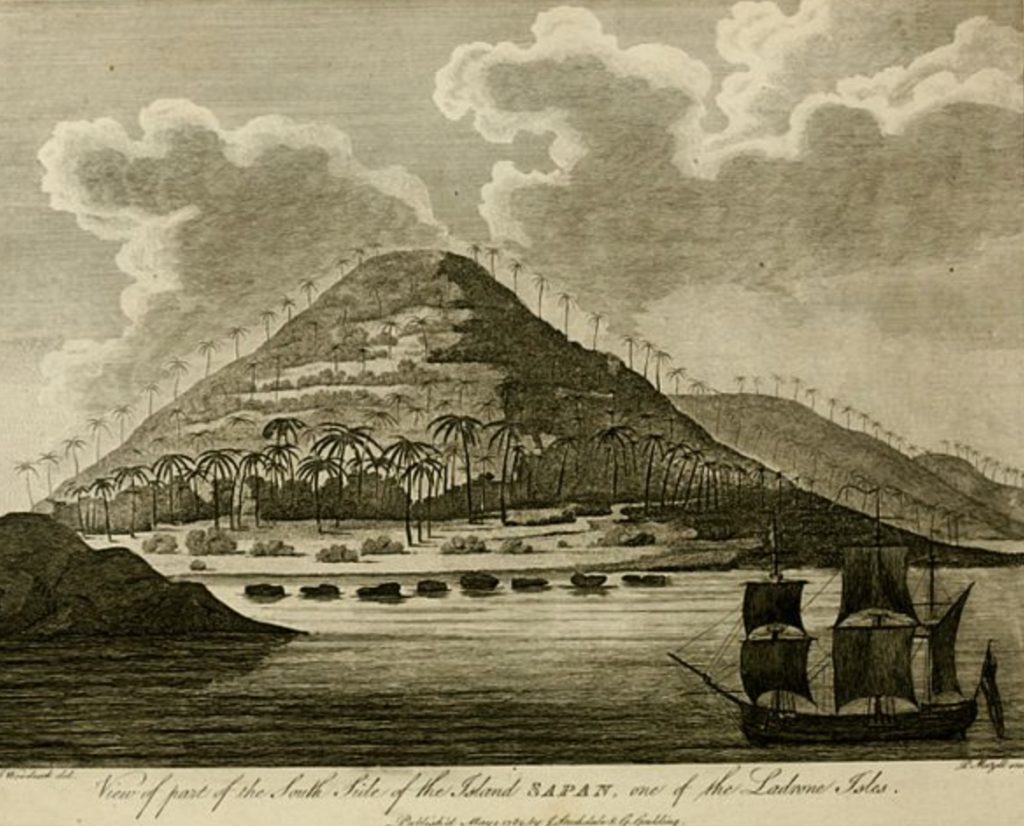 Abstract: How notations of the traditional musics of Indigenous peoples by colonists in the 18th century came to be regarded as evidence in the mapping of global trade are examined, focusing on the example of a transcription by William Beresford, published in A voyage round the world; but more particularly to the north-west coast of America (London: Geo. Goulding, 1789). The book, an account of the fur trading voyage of the ship Queen Charlotte in 1786–88 consists almost entirely of material written by Beresford, the ship's supercargo. Beresford's transcription of an Indigenous (likely Tlingit) song from Norfolk Sound (now Sitka Sound, Alaska) included a description of the customary pre-trade ceremonies as a guide for future traders. The transcription itself reflects multiple performances, by different groups, as Beresford re-encountered this ceremonial song along the coast; it should be viewed as an invention as much as a documentation.
Gray, Robin. "Repatriation and decolonization: Thoughts on ownership, access, and control", The Oxford handbook of musical repatriation, ed. by Frank D. Gunderson, Robert C. Lancefield, and Bret D. Woods. Oxford handbooks (New York: Oxford University Press, 2018) 723–737. [RILM Abstracts of Music Literature, 2018-11972]
Abstract: Focuses on the efforts of Ts'msyen from Lax Kw'alaams to repatriate songs and associated knowledge products from the Laura Boulton Collection of Traditional and Liturgical Music. It provides an overview of the sociopolitical context that created the conditions for the songs to be taken from the community, including an analysis of the contributing role of Western property frameworks in the dispossession of Ts'msyen knowledge, heritage, and rights. Based on a community-based participatory action research project with, by, and for Ts'msyen, this chapter offers decolonial considerations on the topics of ownership, access, and control from the vantage of Ts'msyen laws, ethics, and protocols.
Hauptman, Laurence M. "The musical odyssey of Cleo Hewitt, Cattaraugus Seneca, 1889–1987", New York history C/2 (winter 1999) 246–268. [RILM Abstracts of Music Literature, 2019-32487]
Abstract: Caroline Glennora Cleopatra (Cleo) Hewitt (1889–1987), a Hodinöhsö:ni' elder, was for four decades a music teacher at the Thomas Indian School and other schools for Native Americans in western New York State, as well as a piano teacher. Hewitt was also a violinist, but was blocked from a performing career due to her race. While Hewitt faced formidable obstacles as a Native American and a woman, her life story both confirms and contradicts the assimilationist narrative of Native boarding schools.
Levine, Victoria Lindsay and Dylan Robinson, eds. Music and modernity among First Peoples of North America. Music/culture (Middletown: Wesleyan University Press, 2019). [RILM Abstracts of Music Literature, 2019-2103]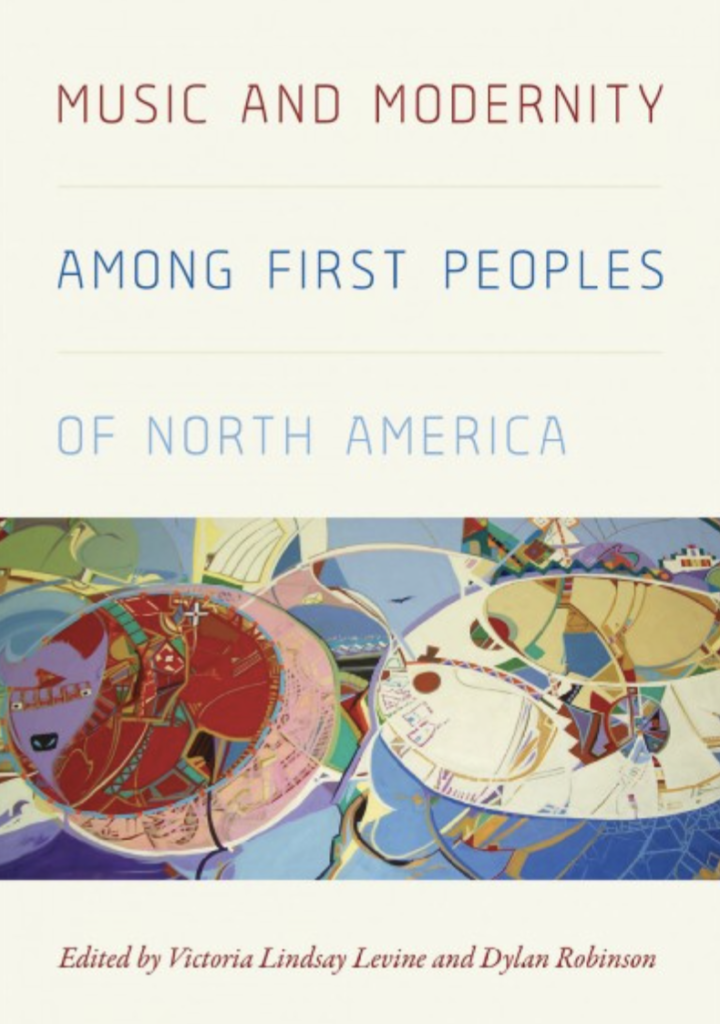 Abstract: A collaboration between Indigenous and settler scholars from Canada and the U.S., exploring the intersections between music, modernity, and indigeneity in essays addressing topics that range from hip hop to powwow, and television soundtracks of Native Classical and experimental music. Working from the shared premise that multiple modernities exist for Indigenous peoples, the authors seek to understand contemporary musical expression from Native perspectives and to decolonize the study of Native American/First Nations music. The essays coalesce around four main themes: innovative technology, identity formation and self-representation, political activism, and translocal musical exchange. Closely related topics include cosmopolitanism, hybridity, alliance studies, code-switching, and ontologies of sound.
Moling, Martin. "'Anarchy on the Rez': The blues, popular culture, and survival in Sherman Alexie's Reservation blues", American Indian culture and research journal XL/3 (2016) 1–22. [RILM Abstracts of Music Literature, 2016-56019]
Abstract: The ingenious ways in which Sherman Alexie appropriates the blues as a vessel for Native Americans to creatively express their predicament and a subversive instrument in their struggle to resist colonial cooption are explored. In Reservation blues (1995), Alexie's writing itself creates a Native American version of the blues that appropriates such blues staples as the AAB stanza, improvisation, and syncopation. The multiple references in the novel to mainstream popular culture are in contrast to the role of the blues, which arguably serves as the music of choice for Alexie's principal project: the survival of Native America.
Moylan, Katie and Sheila Nanaeto. "'Indigenous for days': Indigenous internationalism in Native American music radio", The global South, XV/2 (spring 2022) 176–192. [RILM Abstracts of Music Literature, 2022-7727].
Abstract: Community building in Indigenous music radio is identified and explored, drawing on music programming examples and practitioner insights from two Indigenous radio stations: KPRI FM (Rez Radio) and KSUT FM. Multifaceted music programming across the two stations embodies the concept of grounded normativity (Coulthard and Betasamosake Simpson) and expands capacities for tribal community building on-air, in turn reinforcing a cultural Indigenous internationalism. In particular, Rez dub reggae and Songs of the Southwest at KPRI and the Tribal radio morning show at KSUT enable and encourage Indigenous community building through place-based practices of music radio production which in turn embody possibilities for Indigenous resurgence (Corntassel).
Perea, John-Carlos. Intertribal Native American music in the United States: Experiencing music, expressing culture. Global music (New York: Oxford University Press, 2013). [RILM Abstracts of Music Literature, 2013-52557]
Abstract: Over time many Native American tribes have developed a shared musical culture that is prominently audible on local, national, and international stages. Northern and Southern Plains pow wow practices represent a singular performance encompassing disparate stories and sounds. Traditional sounds, such as pow-wow and Native American flute songs, have developed in tandem with increasingly recognizable forms like Native jazz and rock.
Peters, Gretchen. "Unlocking the songs: Marcie Rendon's indigenous critique of Frances Densmore's Native music collecting", American Indian culture and research journal XXXIX/4 (2015) 79–92. [RILM Abstracts of Music Literature, 2015-89340]
Abstract: Criticisms of the work of Frances Densmore in Marcie Rendon's play SongCatcher are identified and contextualized within Densmore's own writings. The integration of physical and spiritual realities, as well as contemporary and historic settings, denies the common assertion that Densmore preserved large repertoires. Numerous musical performances remain intact within their broader context and call into question the value of the isolated and distorted recordings and transcriptions by Densmore. While Densmore's analytical working method marginalized the Native individual experience and perspective, SongCatcher examines Densmore's work through its impact on Native individuals and communities in the past and present.
Poirier, Lisa. "Makes me feel glad that I'm not dead: Jim Pepper and music of the Native American Church", Journal of religion and popular culture XXX/2 (summer 2018) 120–130. [RILM Abstracts of Music Literature, 2018-95883]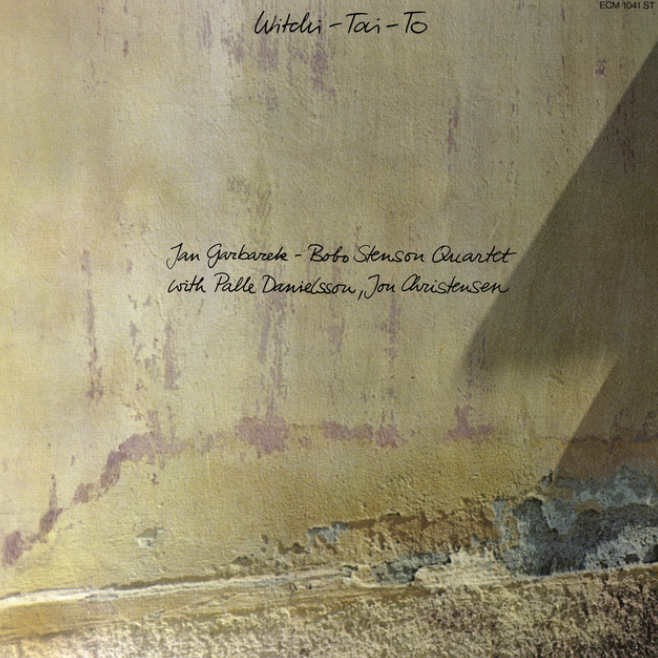 Abstract: Jim Pepper's 1971 jazz hit Witchi tai to is a contact zone in which cultures (Native and non-Native) collide. In the song, Native powwow culture and Native identities are reclaimed and reinterpreted within a jazz idiom. While Native supratribal identities are celebrated within this popular culture artefact, the song retains an opacity that resists absorption and cooptation by non-Natives. Witchi tai to is a song of Native religious reorientation within a context of modernity, and its legacy reverberates in at least two genres of contemporary Native popular music: Native American Church songs and Native American electronic dance music.
Prest, Anita and J. Scott Goble. "Language, music, and revitalizing indigeneity: Effecting cultural restoration and ecological balance via music education", Philosophy of music education review XXIX/1 (spring 2021) 24–46. [RILM Abstracts of Music Literature, 2021-98113]
Abstract: Challenges are explored in conveying the culturally constructed meanings of local Indigenous musics and the worldviews they manifest to students in K–12 school music classes, when foundational aspects of the English language, historical and current discourse, and English language habits function to thwart the transmission of those meanings. In settler colonial societies in North America, speakers of the dominant English language have historically misrepresented, discredited, and obscured cultural meanings that inhere in local Indigenous musics. Three ways in which the use of English has distorted the cultural meanings of those musics are examined. How historical discourses in English have intentionally undervalued or discredited the values intrinsic to those musics are explained, also describing how some current music education discourse in English might work against the embedding of Indigenous meanings in school music education settings. Additional factors distinguishing Indigenous languages from European languages (especially English) are considered to show how a people's language habits influence their perception of and thus their relationship with their natural environment. The role of music education in revitalizing local Indigenous languages and musics and advancing the cultural values of their originating communities is considered.
Przybylski, Liz. "Indigenizing the mainstream: Music festivals and indigenous popular music authors", IASPM@Journal XI/2 (2021) 5–21. [RILM Abstracts of Music Literature, 2021-13635]
Abstract: First Nations, Métis, and Inuit music and dance practices have enacted Indigenous survivance since colonization began. Contemporary Indigenous performers within and beyond present-day Canadian borders continue this performative intervention through popular music, building sonic sovereignty. Rooted in dialogue with Indigenous music industry professionals and musicians, this article draws on ethnographic work with Indigenous music festivals, especially the sākihiwēfestival in Winnipeg, Canada where musicians from many Nations share stages. In response to music industry barriers, Indigenous media professionals created performance spaces for First Nations, Métis, Inuit, and international Indigenous musicians. With the imposition of performance restrictions due to COVID, musicians faced new limitations. On the heels of ongoing political changes, Indigenous music professionals navigated multilayered challenges for the 2020 festival season. As uncertainty continues around music festivals in the future, how decolonial possibilities are shifting around cultural and political change through music festival performance is addressed.
Reed, Trevor. "Sonic sovereignty: Performing Hopi authority in Öngtupqa", Journal of the Society for American Music XIII/4 (November 2019) 508–530. [RILM Abstracts of Music Literature, 2019-11407]
Abstract: Explores the ways in which territorial authority or sovereignty emerges from within a particular mode of indigenous creativity—the creation and performance of Hopi taatawi (traditional songs)—despite the appropriation of Hopi traditional lands by the American settler-state. Hopi territories within Öngtupqa (Grand Canyon) are just a sample of the many places where indigenous authority, as expressed through sound-based performances, continues to resonate despite the imposition of settler-colonial structures that have either silenced Indigenous performances of authority or severed these places from Indigenous territories. Hopi musical composition and performance are deeply intertwined with Hopi political philosophy and governance, resulting in a form of sovereignty that is inherently sonic rather than strictly literary or textual in nature. Recognizing that this interconnection between territorial authority and sound production is common across many indigenous communities, listening to contemporary indigenous creativity should be considered both as an aesthetic form, and more importantly, as a source of sonic sovereignty.
Robinson, Dylan. Hungry listening: Resonant theory for Indigenous sound studies. Indigenous Americas (Minneapolis: University of Minnesota Press, 2020). [RILM Abstracts of Music Literature, 2020-4582]
Abstract: Listening is considered from both Indigenous and settler colonial perspectives. In a critical response to what has been called the "whiteness of sound studies", how decolonial practices of listening emerge from increasing awareness of our listening positionality are evaluated. This involves identifying habits of settler colonial perception and contending with settler colonialism's "tin ear" that renders silent the epistemic foundations of Indigenous song as history, law, and medicine. With case studies on Indigenous participation in classical music, musicals, and popular music, structures of inclusion that reinforce Western musical values are examined. Alongside this inquiry on the unmarked terms of inclusion in performing arts organizations and compositional practice, examples of "doing sovereignty" in Indigenous performance art, museum exhibitions, and gatherings that support an Indigenous listening resurgence are offered. It is shown how decolonial and resurgent forms of listening might be affirmed by writing otherwise about musical experience. Through event scores, dialogic improvisation, and forms of poetic response and refusal, a reorientation is demanded toward the act of reading as a way of listening. Indigenous relationships to the life of song are sustained in writing that finds resonance in the intersubjective experience between listener, sound, and space.
Samuels, David W. Putting a song on top of it: Expression and identity on the San Carlos Apache Reservation (Tuscon: University of Arizona Press, 2004). [RILM Abstracts of Music Literature, 2004-16236]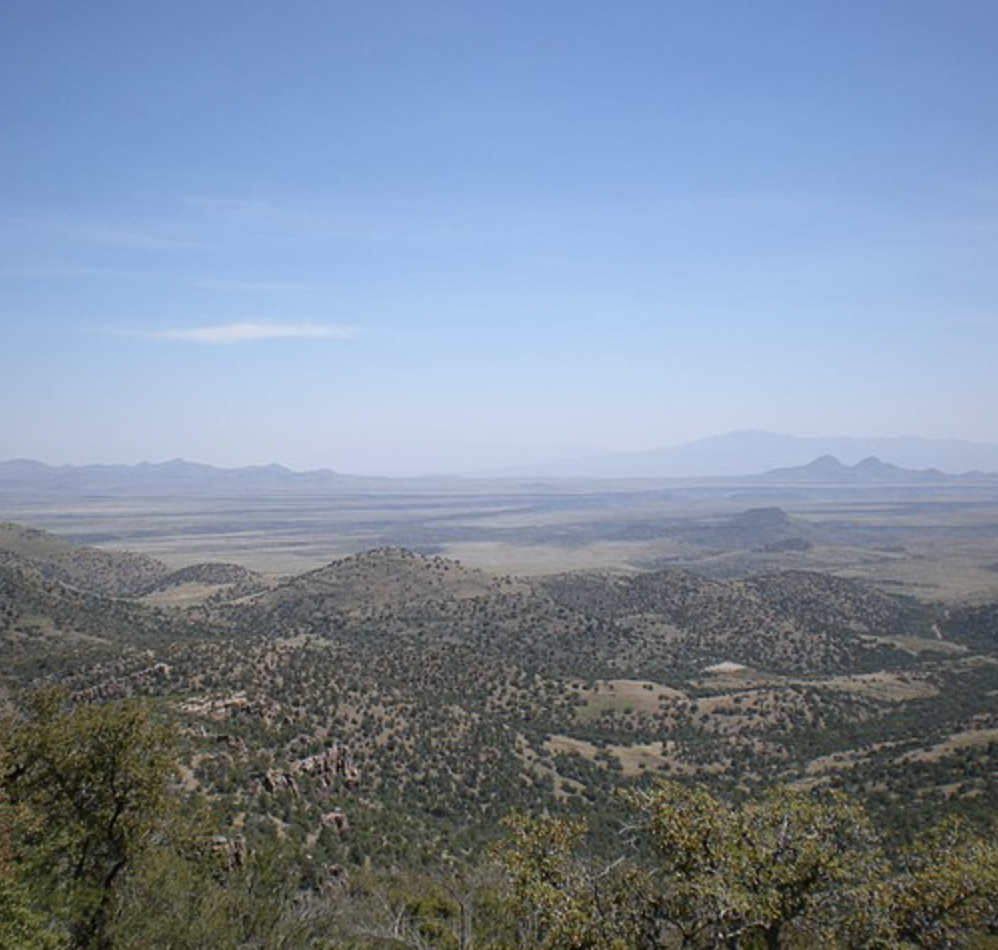 Abstract: As in many Native American communities, people on the San Carlos Apache reservation in southeastern Arizona have for centuries been exposed to contradictory pressures. One set of expectations is about conversion and modernization—spiritual, linguistic, cultural, technological. Another is about steadfast perseverance in the face of this cultural onslaught. Within this contradictory context lies the question of what validates a sense of Apache identity. For many people on the San Carlos reservation, both the traditional calls of the Mountain Spirits and the hard edge of a country, rock, or reggae song can evoke the feeling of being Apache. Using insights gained from both linguistic and musical practices in the community—as well as from his own experience playing in an Apache country band—the author explores the complex expressive lives of these people to offer new ways of thinking about cultural identity. He analyzes how people on the reservation make productive use of popular culture forms to create and transform contemporary expressions of Apache cultural identity. Some popular songs—such as those by Bob Marley—are reminiscent of history and bring about an alignment of past and present for the Apache listener. Thinking about Geronimo, for instance, might mean one thing, but "putting a song on top of it" results in a richer meaning. He also proposes that the concept of the pun, as both a cultural practice and a means of analysis, helps us understand the ways in which San Carlos Apaches are able to make cultural symbols point in multiple directions at once. Through these punning, layered expressions, people on the reservation express identities that resonate with the complicated social and political history of the Apache community. This richly detailed study challenges essentialist notions of Native American tribal and ethnic identity by revealing the turbulent complexity of everyday life on the reservation. It is a multifaceted exploration of the complexities of sound, of language, and of the process of constructing and articulating identity in the 21st century.
Soltani Stone, Ashkan. Rez metal. DVD (Leomark Studios, 2022). [RILM Abstracts of Music Literature, 2022-7725]
Abstract: The remarkable journey of Kyle Felter and the Navajo heavy metal band I Dont Konform is traced, from the band's early days to the recording of their debut album Sagebrush rejects with Flemming Rasmussen, the Grammy-award winning producer of Metallica, while telling the story of the thriving heavy metal scene on the Navajo reservations. A companion monograph is abstracted as RILM 2020-69069.
Soltani Stone, Ashkan and Natale A. Zappia. Rez metal: Inside the Navajo Nation heavy metal scene (Lincoln: University of Nebraska Press, 2020). [RILM Abstracts of Music Literature, 2020-69069]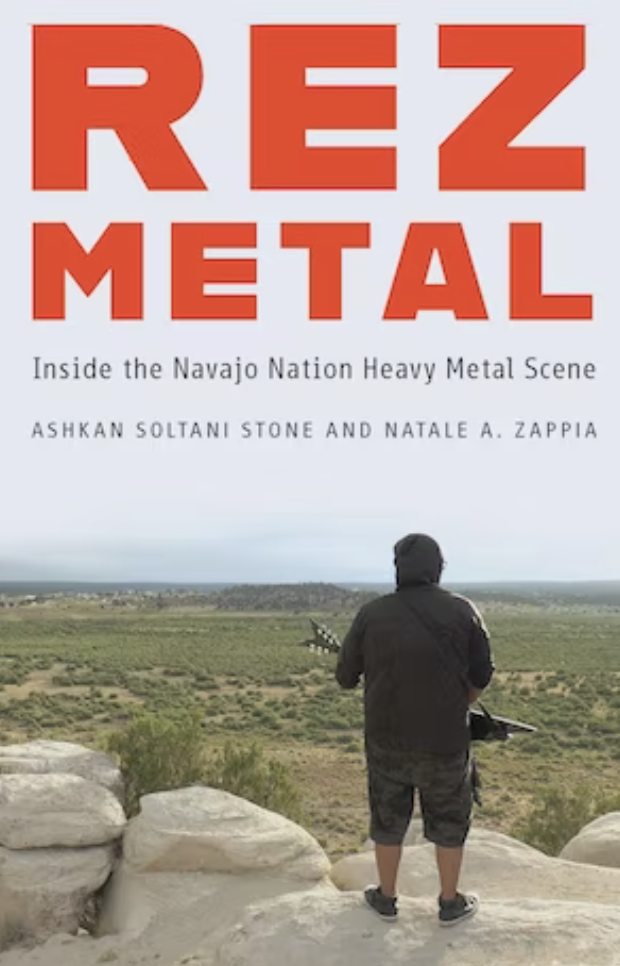 Abstract: Bridging communities from disparate corners of Indian Country and across generations, heavy metal has touched a collective nerve on the Navajo Reservation in Arizona in particular. Many cultural leaders—including former Navajo president Russell Begaye—have begun to recognize heavy metal's ability to inspire Navajo communities facing chronic challenges such as poverty, depression, and addiction. Heavy metal music speaks to the frustrations, fears, trials, and hopes of living in Indian Country. A seminal moment in Indigenous heavy metal occurred when Kyle Felter, lead singer of the Navajo heavy metal band I Dont Konform, sent a demo tape to Flemming Rasmussen, the Grammy Award–winning producer of several Metallica albums. A few months later, Rasmussen, captivated by the music, flew from Denmark to Window Rock, Arizona, to meet the band. Through a series of vivid images and interviews focused on the venues, bands, and fans of the Navajo Nation metal scene, a window is provided into this fascinating world. A companion documentary film is abstracted as RILM 2022-7725.
Veerbeek, Vincent. "A dissonant education: Marching bands and Indigenous musical traditions at Sherman Institute, 1901–1940", American Indian culture and research journal XLIV/4 (2020) 41–58. [RILM Abstracts of Music Literature, 2020-69045]
Abstract: At the end of the 19th century, the U.S. government established a system of off-reservation boarding schools in an effort to assimilate Indigenous youth into the American nation-state. Music emerged as one of the most enduring strategies that these schools employed to reshape the cultural sensibilities of young Native Americans. A lively music culture could be found, for instance, at Sherman Institute in Riverside, California, which was home to a marching band and dozens of other music groups throughout its history. Although school officials created these institutions for the purposes of assimilation and cultural genocide, this music program often had a more ambiguous place in the lives of students. To understand the role of music within Sherman Institute during the early 20th century, the school's marching band and the place of Indigenous cultural expression are examined. While the school had students march to the beat of civilization, young Native Americans found various strategies to combat assimilation using the same instruments. At the same time, they also used the cultures of their communities to navigate life in an environment that the government created to destroy those very cultures.
Wheeler, Rachel and Sarah Eyerly. "Singing Box 331: Re-sounding eighteenth-century Mohican hymns from the Moravian Archives", William and Mary quarterly LXXVI/4 (October 2019) 649–696. [RILM Abstracts of Music Literature, 2019-32488]
Abstract: A single Mohican-language hymn verse, Jesu paschgon kia, from the Moravian Mission collection at the Moravian Archives in Bethlehem, Pennsylvania, is the focus of a collaboration between a historian, a musicologist, members of Stockbridge-Munsee Band of Mohican Indians, a scholar in linguistics, recording professionals, and students, as well as with the professional Mohican musician Bill Miller and the composer Brent Michael Davids. Applying what might be called a nanohistorical approach to the verse's four lines of text, the history of the creation of Mohican-language hymns is traced at a number of different communities affiliated with the Moravian Church in New York and Pennsylvania in the mid-18th century. Building upon this historical research, Jesu paschgon kia is rendered as a living, multidimensional sounded text by creating three recordings, each of which highlights very different aspects of the collaborative work. These musical renderings of the verse stand as aural shorthand for the diverse meanings and interpretations of historical sources generated by varied relationships with and perspectives on those sources, speaking to recent calls for methodological innovation in the fields of history, musicology, and Native American and Indigenous studies.
Wigginton, Caroline. "Hymncraft: Joseph Johnson, Thomas Commuck, and the composition of song and community from the Native North American Northeast to Brothertown", NAIS: Journal of the Native American and Indigenous Studies Association VIII/1 (spring 2021) 19–55. [RILM Abstracts of Music Literature, 2021-10146]
Abstract: Hymncraft is the composition of a material text with songs of praise and veneration for the sacred relationships between communities, place, and beings, human and nonhuman. For Mohegan Joseph Johnson in the 1770s and Brothertown Narragansett Thomas Commuck in the 1840s, hymncraft was an instrument for choreographing new visions of community in order to counter colonization's destructive fragmentation of their peoples and homelands in the North American Northeast. Their intergenerational tale begins with Johnson's creation of now-lost manuscript music instruction books he called gamuts and continues with Commuck's publication of his tunebook Indian melodies 70 years later. Their hymncraft extends and adapts their region's multicentury custom whereby craft combines with sacred song to forge, arrange, and maintain relations among peoples. Rebinding communities first through scribal publication and then through print, they produced objects with diplomatic valences that enfold ancient and new technologies to serve their people's pasts, presents, and futures.