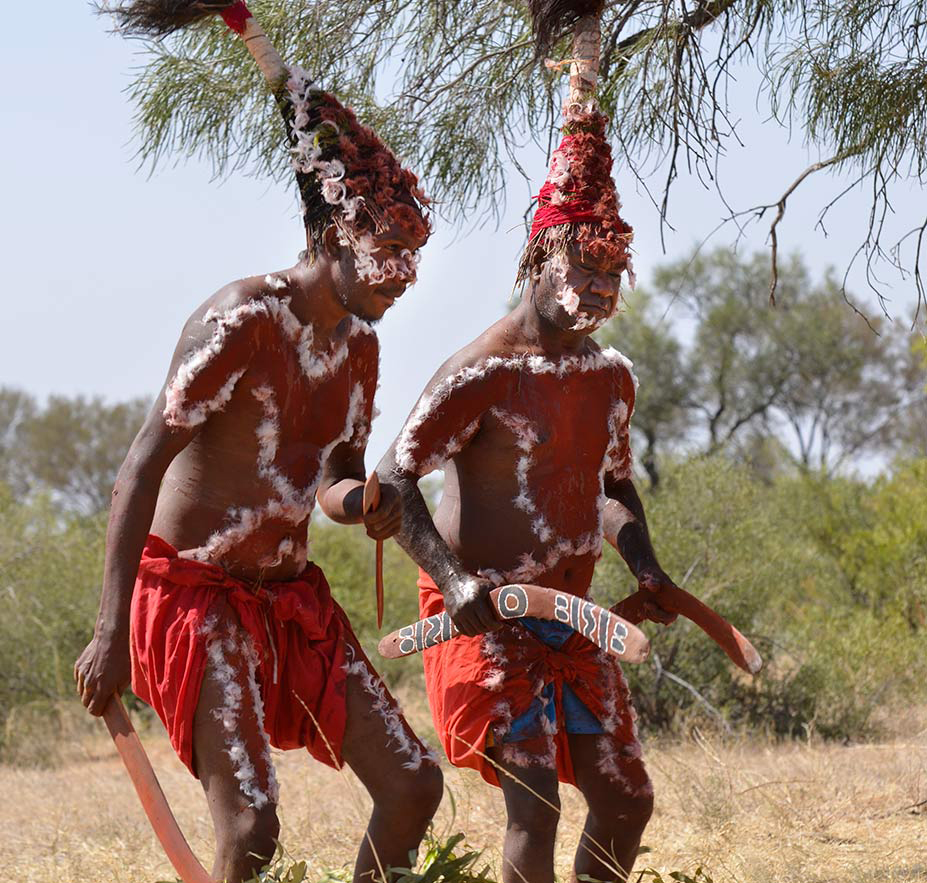 Performances of Aboriginal musical traditions have become widespread in various national and international contexts and are significant to the ways in which Aboriginal people from distinct regions project their specific identities to a broader world. In recent decades, Warlpiri people, from the remote settlement of Yuendumu in the Tanami desert of Australia, have increasingly attracted interest in the performances of their ceremonial songs and dances in intercultural spaces, often for audiences with little understanding of their religious significance.
Against a historical backdrop of settlement history and the shifts that have occurred to public ceremonial forms during this period, performances of purlapa at the Aboriginal tent embassy in Canberra have foregrounded issues of Aboriginal politics, systematized racism, contemporary social movements, and the basic difficulties of running a tent embassy on meager donations, especially during the Canberra winter when firewood supplies were low. Purlapa is a genre of Warlpiri public ceremony involving a high-stepped dance style performed in circular movement with participants shifting their dancing sticks from side to side in rhythm with sung verses. Once held frequently for community entertainment, the performance of purlapa has declined drastically in recent years. Shifts in these performance opportunities show how Warlpiri people engage with a broader world in specific aspects of their identities while maintaining important links to a specific cultural heritage.
Read more in "Performing purlapa: Projecting Warlpiri identity in a globalized world" by Georgia Curran and Otto Jungarrayi Sims (The Asia Pacific journal of anthropology. XXII/2–3 [2021]).
Below is a 1978 performance of a purlapa ceremony recorded on 8 mm film.