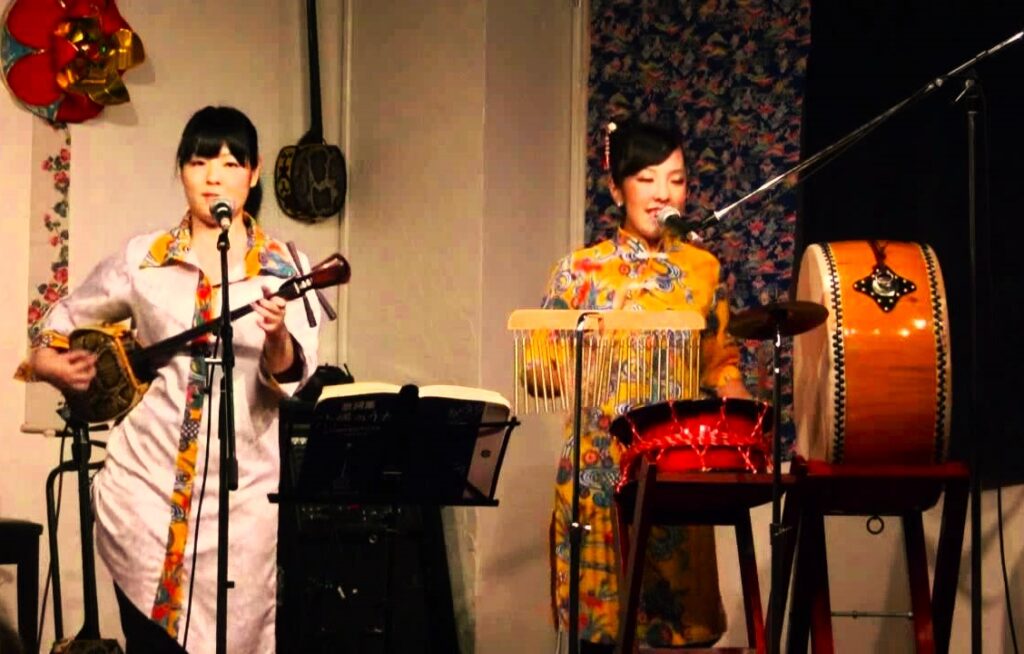 マタハリヌ チンダラカヌシャマヨ Mataharinu chindara kanushamayo (See you again, for you are beautiful)
Asadoya yunta (安里屋ユンタ), a folk song that originates from the Yaeyama Islands in Okinawa, is one of Japan's most famous traditional songs. Believed to have been composed in the 18th century, the song's popularity extends beyond Okinawa, especially after the Nippon Columbia label released a recording of it in 1934 with lyrics in standard Japanese written by Katsu Hoshi. Since then, Asadoya yunta has become a favorite among everyone from traditional Okinawan musicians to enka and contemporary J-pop artists.
The term asadoya refers to the name of a house and yunta is the name of a genre that peasants sing while working. In live performances of the song, singers are usually divided by gender and sing in a call-and-response manner, as if engaged in conversation. Later, the song was transformed into Asadoya bushi, with the sanshin (三線), an Okinawan banjo-like instrument, added as accompaniment along with a faster tempo. This transformation added a touch of grandeur and artistry, distinguishing it from the more straightforward original version.
The original lyrics to Asadoya yunta narrate the tale of a beautiful woman named Kuyama, believed to have lived in the 18th century. As the story goes, Kuyama received a marriage proposal from a local official but declined the offer. The official tried in earnest to persuade her, claiming that marriage would secure for her a better future. Kuyama, however, insisted that she was better off marrying a man from her village. Eventually the official gave up, and Kuyama married a villager.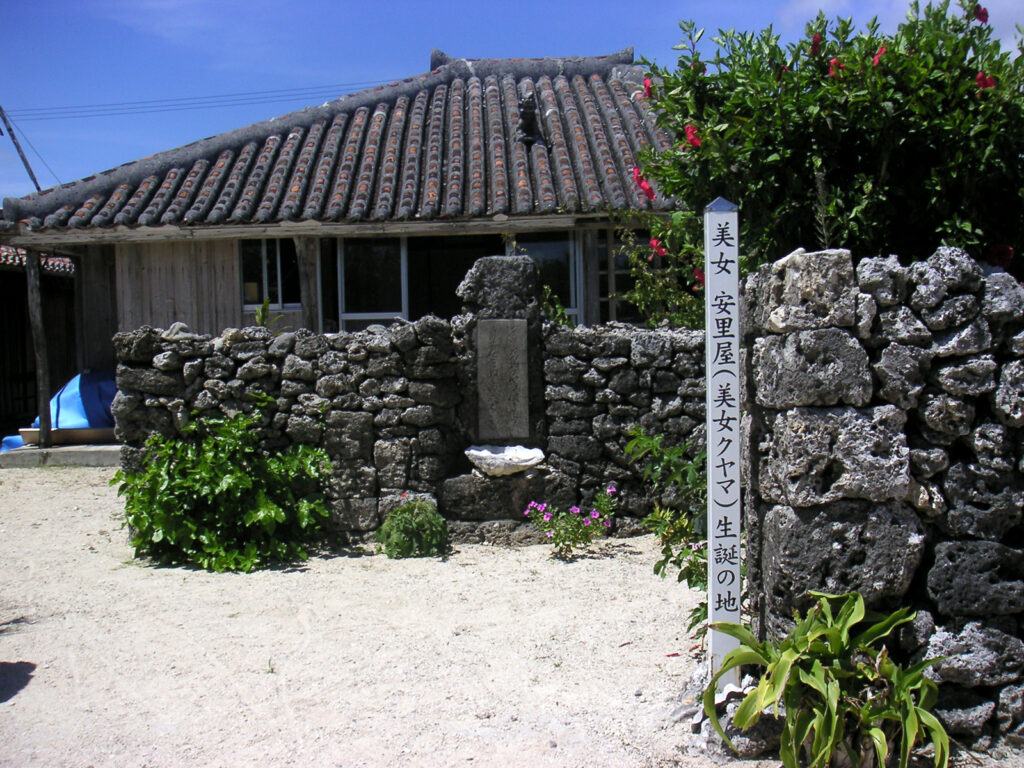 In 1934, the Okinawan folklorist Eijun Kishaba was approached by the Nippon Columbia label to supervise the recording of a Ryukyu (Okinawa) music collection that included 76 songs from the prefecture. Nippon Columbia suggested re-recording Asadoya yunta as a contemporary pop song with new lyrics. Kishaba enlisted the help of Katsu Hoshi, a poet from Yaeyama, to craft a new set of lyrics depicting a young couple enjoying the setting of a peaceful rice field. The new version, performed by three singers and accompanied by piano and violin, quickly became a hit song across mainland Japan.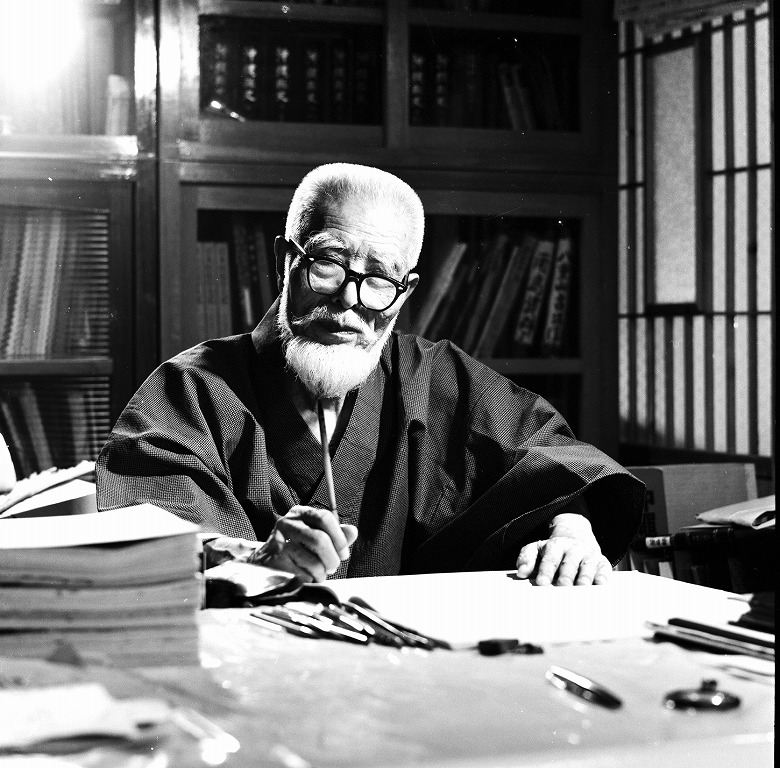 Interest in Okinawan music and culture grew in the 1960s, leading to the release of new recordings of Asadoya yunta, incorporating both the original and new lyrics while adding more traditional Okinawan instruments. The increased exposure of Okinawa corresponded with the 1971 Okinawa Reversion Agreement between Japan and the United States, which returned Okinawa prefecture to Japanese rule. Today, the song continues to be sung and recorded by musicians of various genres including Japanese pop, traditional folk, and enka music.
Asadoya yunta has even become an international phenomenon, inspiring foreign compositions such as Pleeng Sipsong Phasaa, a song in the Thai classical repertoire that draws musical and lyrical inspiration from the original version of Asadoya yunta. Considering that many contemporary versions of song feature revised lyrics in standard Japanese, it is especially quaint that Thai musicians chose to use the original lyrics.
Below are lyrical excerpts from two versions of Asadoya yunta in both original and standard Japanese.
Original lyrics:
安里屋のクヤマによ(サーユイユイ)あん美らさ生りばしよ マタハリヌ チンダラカヌシャマヨ
Asadoya no Kuyama niyo (Sa yuiyui) Anchuarasa maribashiyo Mataharinu chindarakanushamayo
(Kuyama was born in Asadoya house with such beauty…I will see you again, for you are beautiful).
Standard Japanese:
君は野中のいばらの花か(サーユイユイ)暮れて帰ればやれほにひきとめる マタハリヌ チンダラカヌシャマヨ
Kimi wa nonakano ibaranohanaka (Sa yuiyui) Kurete kaereba yarehoni hikitomeru Mataharinu chindarakanushamayo
(You are like a rose in the field. Now the evening comes, and you are about to leave for home, but I want to hold you back to stay longer . . . I will see you again, for you are beautiful).
–Written by Shiho Ogura, RILM intern and MA student in Southeast Asian Studies at the National University of Singapore.
Listen to a chronology of different versions of Asadoya yunta below.