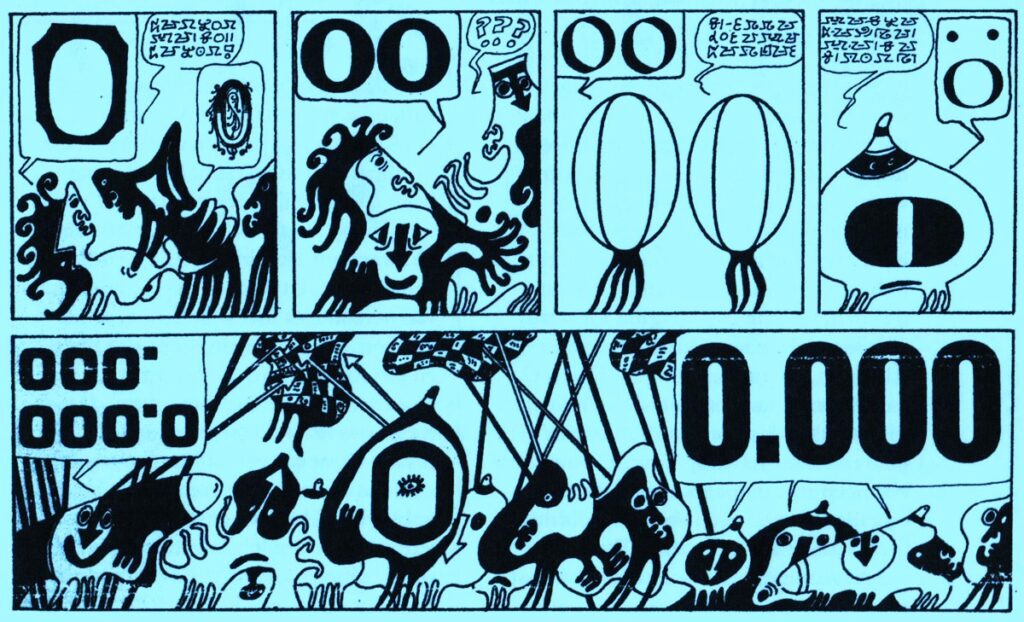 Initiated by Isidore Isou (born Jean-Isidore Goldstein), a young refugee from Romania, lettrism was a multidisciplinary creative movement that began in Paris in 1946 but soon expanded by attracting numerous creative people. Lettrist work was inspired by calligraphy, initially for books but also for visual art. In the age of print, it was quite innovative, although it may not have fared as well in preprint times. One recurring device is letters that resemble verses, even though they are devoid of words. Prominent writers and artists based in France such as Jean-Louis Brau, Gil J. Wolman, Maurice Lemaître, Roberto Altmann, Roland Sabatier, and Jean-Paul Curtay were among those associated with the group at various times.
The movement was named Lettrism because historically it was first and foremost interested in rethinking poetry, which at the time was judged to be exhausted when conveyed simply through words and concepts. Poetic lettrism clearly and systematically for the first time (taking inspiration from Dada) proposed a new conception of poetry entirely reduced to letters and eliminating all semantics. Not unlike other self-conscious agglomerations, lettrism was particularly skilled at producing manifestos which can be read with varying degrees of sense. By discounting semantic and syntactical coherence for language art, some lettrist works are considered the precursors of concrete poetry. Among the alumni are Guy Debord (1931–94), who is commonly credited with initiating the Situationist International (1958–72), which, according to some, represents art's most profound, courageous, and successful involvement in radical politics. While Situationist writings have been translated into English, lettrist texts largely have been left out.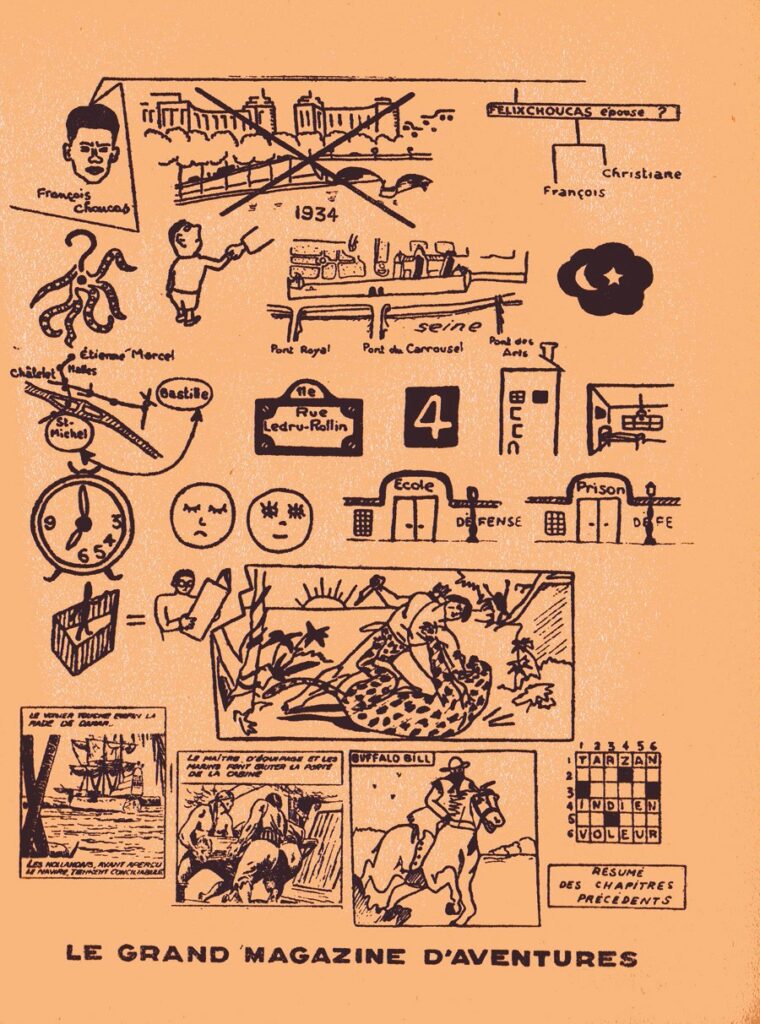 Find out more about lettrism in A dictionary of the avant-gardes. Find it in RILM Music Encyclopedias (RME).
The first image above was created by Roberto Altmann, and the second by Maurice Lemaître–both were artists associated with the lettrist movement.
Below is a video of Orson Welles interviewing Isidore Isou about lettrism and sound poetry in 1955. Be sure to turn up your volume when watching it.