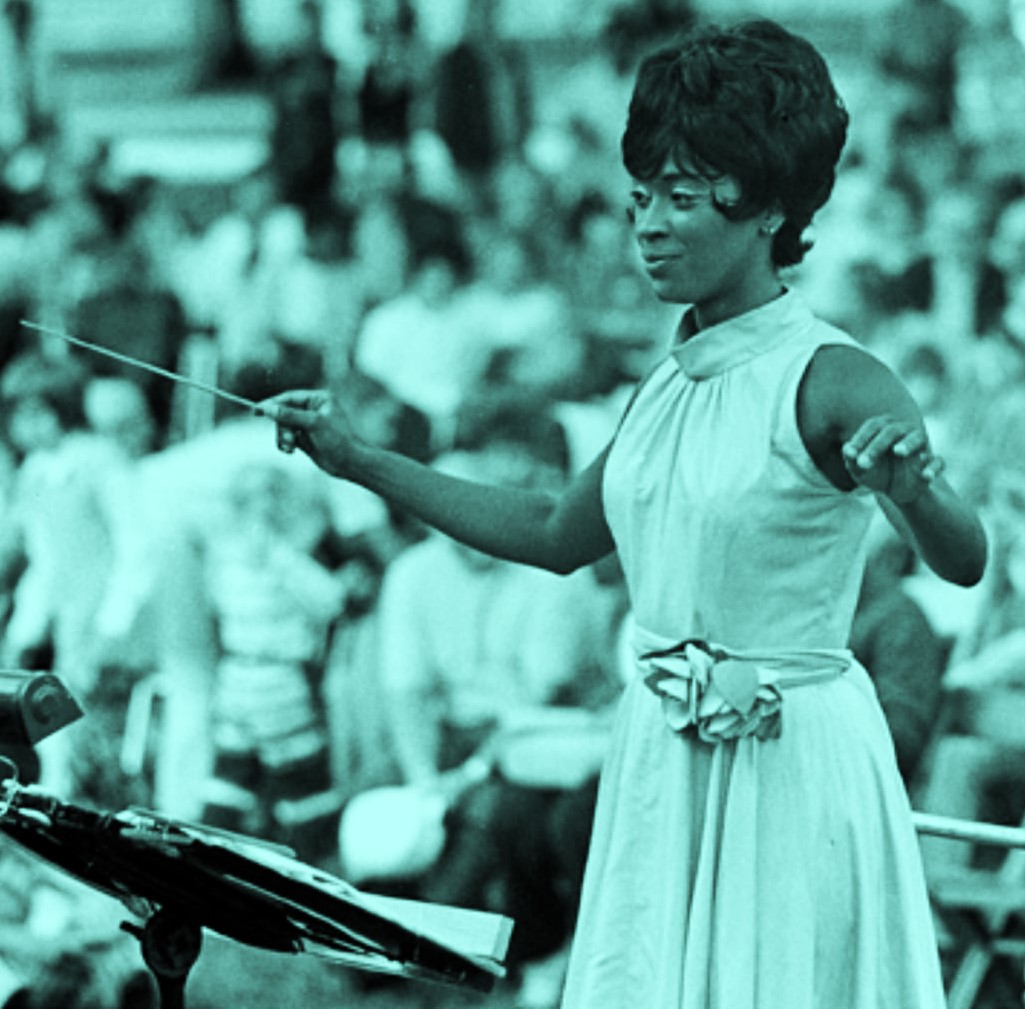 Margaret Rosezarian Harris (1943–2000) was the first Black woman to conduct the orchestras of Chicago, Detroit, Los Angeles, and 12 other U.S. cities. Harris played solo piano recitals in the U.S. and abroad and served as musical director for the Broadway production of Hair. She was a composer of ballets, concertos, and an opera, and served as a U.S. cultural specialist for a production of Gershwin's Porgy and Bess in Uzbekistan in 1995.
Harris was a child prodigy: she first performed in public when she was three years old and played a Mozart concerto movement with the Chicago Symphony Orchestra when she was ten. She received her musical education in the public schools of Chicago, Illinois; at the Curtis Institute of Music in Philadelphia, Pennsylvania; and at the Juilliard School of Music in New York. During the 1960s, Harris was active in New York as a musical director for the Negro Ensemble Company and the New York Shakespeare Festival Company and as a teacher at the the Dorothy Maynor School of the Performing Arts. She made her concert debut as a pianist in 1970 at Town Hall in New York, including some of her original compositions on her program.
The same year she made her debut as a conductor-musical director with the Broadway musical Hair. She also conducted several musicals, including Two gentlemen of Verona (1971) and Raisin (1973). In 1971, she made her debut as a symphony orchestra conductor with the Chicago Symphony Orchestra in its Grant Park Concert Series. Harris toured widely at home and abroad as a guest conductor, appearing in concert halls, on college campuses, and at festivals where she frequently performed two roles, conductor and pianist-composer, playing her own piano concertos. She was active in radio and television music and served as the music director for Opera Ebony, and her honors include appointments to national advisory panels and an award from the National Association of Negro Musicians in 1972.
Today is Margaret Rosezarian Harris' 80th birthday! Read more in the Biographical dictionary of Afro-American and African musicians (1982). Find it in RILM Music Encyclopedias (RME).
Below is her second piano concerto.