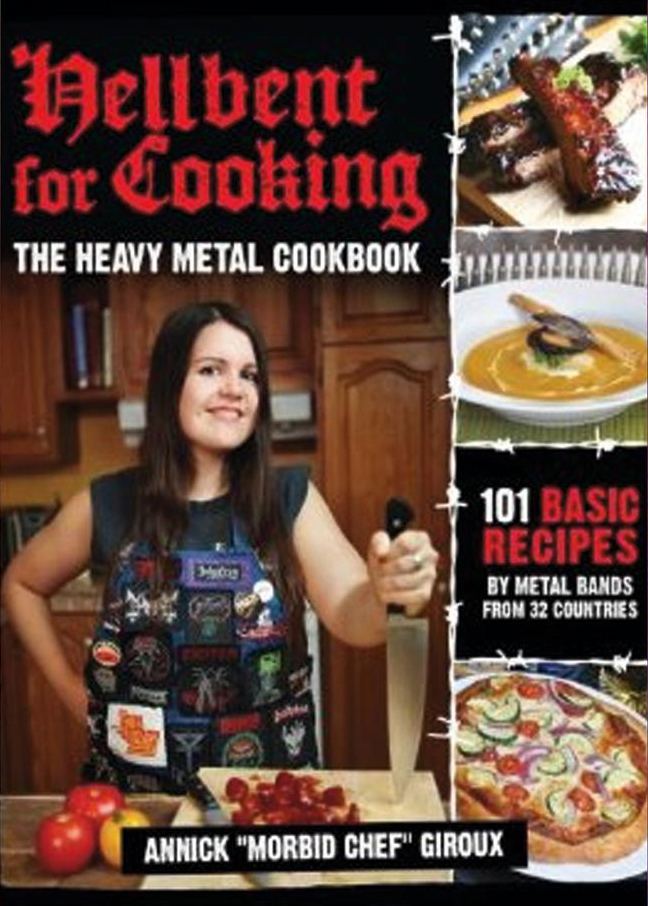 Heavy metal, a genre once considered a dangerous and transgressive force in popular culture, is now increasingly constructed as a light-hearted source of fun, comedy, and entertainment in a growing number of popular cultural forms.
Nowhere is this development clearer than in the recent phenomenon of the heavy metal cookbook, whereby domestic cookery is (sometimes seriously, sometimes comically) reimagined as part of a metal identity. Such cookbooks reveal not only how transgressive cultural forms can become incorporated and domesticated by the mainstream, but also how transgression can be repurposed to suit the changing lives of music fans as they age.
This according to "Hamburgers of devastation: The pleasures and politics of heavy metal cooking" by Michelle Phillipov (International journal of community music VII/2 [2014] pp. 259–72).
Above, the cover of Hellbent for cooking; below, the members of Warrant discuss a popular dessert with a friend.