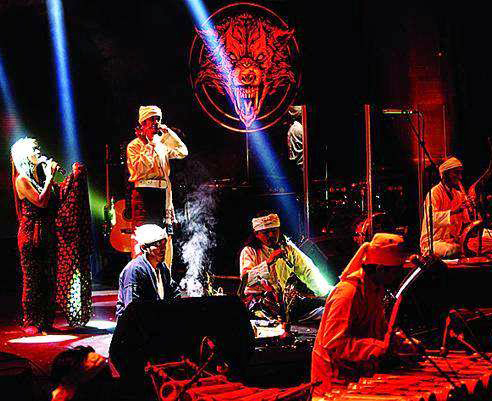 Karinding Attack is a group from Bandung, West Java, that performs original songs, covers international death metal hits, and engages in collaborations with musicians who specialize in other genres—all to the accompaniment of Sundanese bamboo musical instruments that were virtually extinct only 20 years ago.
After the Sundanese people's embrace of a hegemonic modernity in the 20th century relegated these instruments to obscurity, their efflorescence represents an alternative modernity in which, instead of adopting disdain for their own past as the primitive Other against which European hegemonic modernity is constructed, Sundanese people construct their own history against which to articulate a coherent Sundanese modernity.
This according to "Heavy metal bamboo: How archaic bamboo instruments became modern in Bandung, Indonesia" by Henry Spiller, an essay included in Studies on a global history of music: A Balzan musicology project (Abingdon: Routledge, 2018, pp. 241–55).
Below, Karinding Attack covers Sepultura's Refuse/Resist.