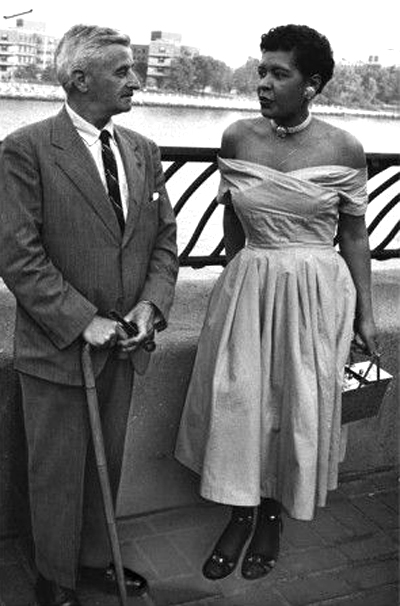 Although the story of blues was never his direct subject, William Faulkner's Yoknapatawpha chronicles obliquely address the processes through which mainstream America embraced, dismissed, romanticized, adapted, and came to respect blues and other forms of traditional and popular music.
From the scenes of white people dancing to an African American band in Soldiers' pay through the country blues guitarist emerging out of the flood in Old man to the symbolic engagement with a broad multicultural tradition of popular song in The mansion, Faulkner's writings reflect shifting social attitudes toward southern roots music.
This according to Yoknapatawpha blues: Faulkner's fiction and southern roots music by Tim A. Ryan (Baton Rouge: Louisiana State University, 2015).
Today is Faulkner's 120th birthday! Above, the author with Billie Holiday in 1956; below, Charley Patton's High water everywhere, a recording linked to Faulkner's Old man.