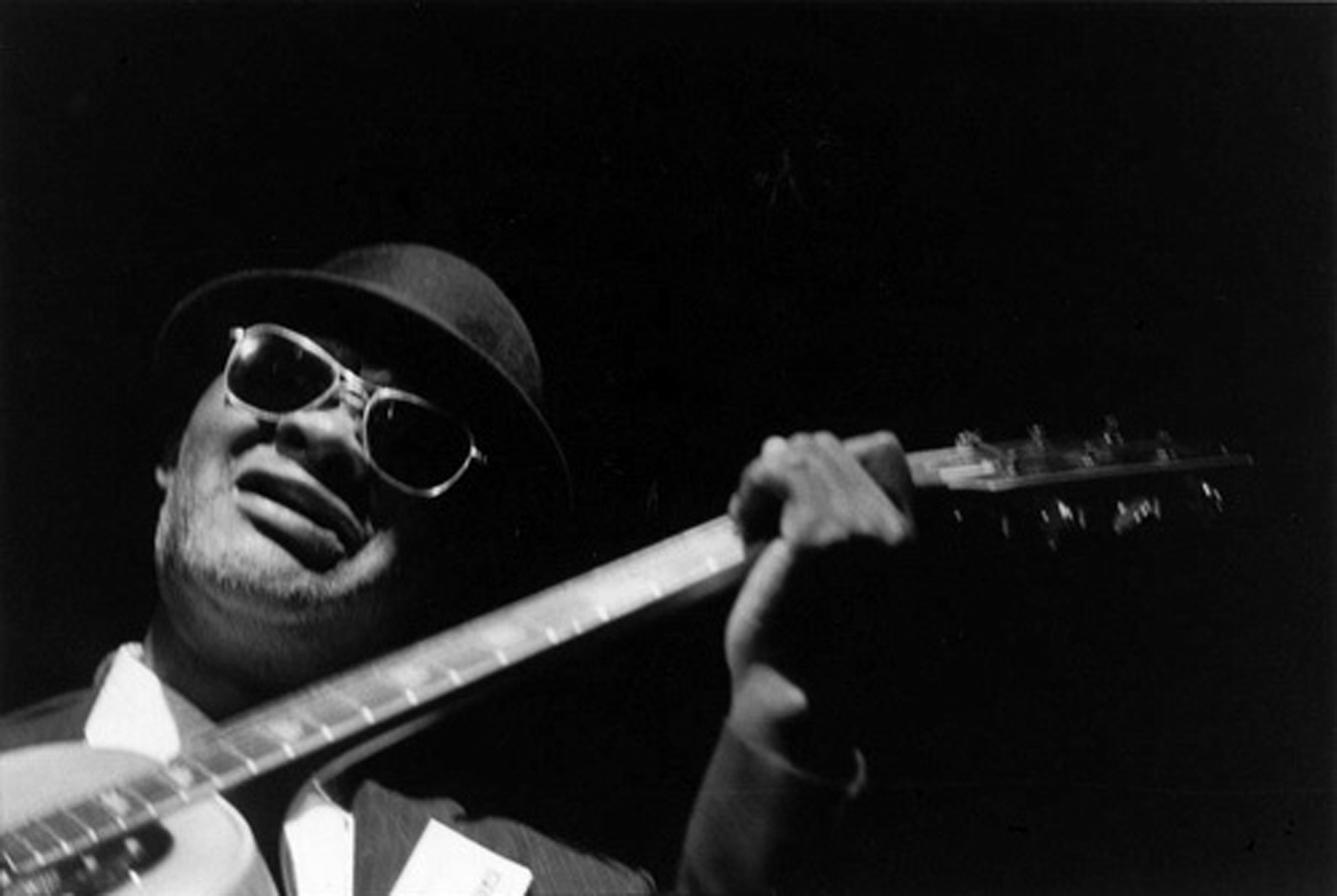 The designation of blues as "devil's music"—a notion that has been largely unquestioned since the publication of Paul Oliver's Blues fell this morning (1960)—imposes Christianity's dualistic views on the holistic cosmology of an African-derived culture.
The supposed atheism of blues is simply a polemical means of opposing oppression, a stance that does not contradict blues's fundamentally religious nature. White blues scholars have misrepresented blues by reducing its meaning to the language of ethnomusicology, a theoretical methodology that is not indigenous to the culture of blues; theomusicology, an indigenous approach, offers a deeper understanding of the people who created blues.
This according to "Blues and evil: Theomusicology and Afrocentricity" by Jon Michael Spencer, an essay included in Saints and sinners: Religion, blues and (d)evil in African-American music and literature (Liège: Société Liégeoise de Musicologie, 1996 pp. 37–51).
Above, Reverend Gary Davis, photographed by Bill Smith; below, Blind Willie Johnson's Jesus make up my dying bed.