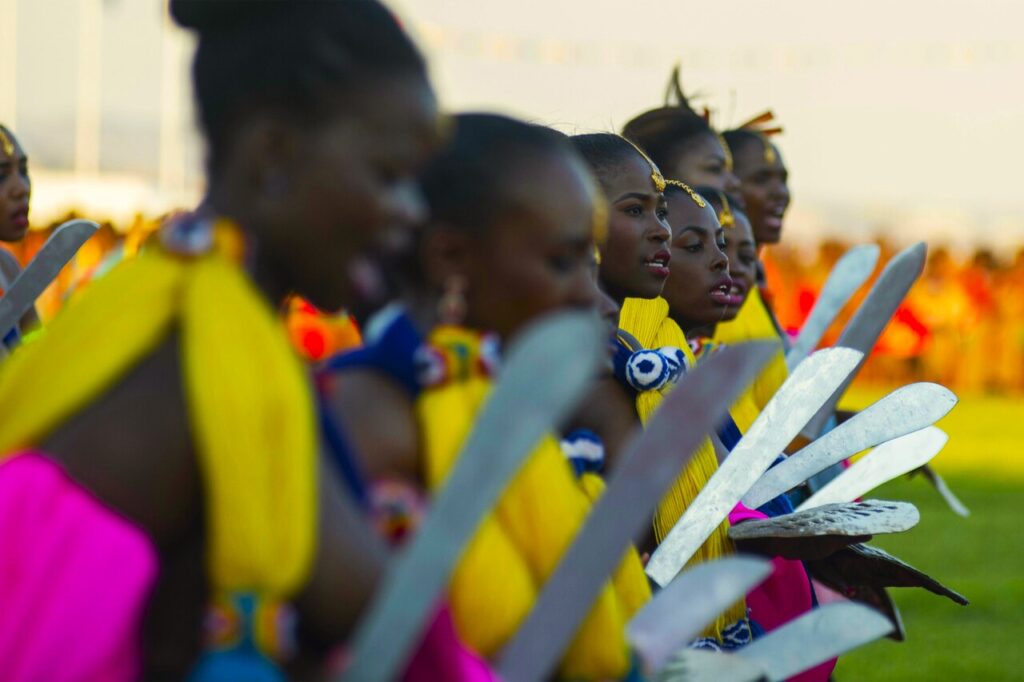 Swazi Indigenous and popular music has been featured on the eSwatini Broadcasting Service since the radio station was founded in 1966. Many of the songs today addresses the political, economic, and social conditions (including gender relations) of eSwatini, a country located in southern Africa, formerly known as Swaziland. Swazi women historically have faced high rates of gender-based violence including femicides, rape, and physical and emotional abuse. The eSwatini government's passing of the Sexual Offences and Domestic Violence Act of 2018 has done little to curb gender-based violence against women in the country. In response, various stakeholders, including musicians, have taken the initiative to comment on the empowerment (or disempowerment) of Swazi women. Musicians have composed songs that openly discuss and debate issues of female oppression, and many of the songs lyrically draw from the rich repertoire of Indigenous Swazi songs. In this sense, the empowerment of women remains a popular subject among many of the country's contemporary younger artists, many of whom have incorporated elements of Indigenous music to articulate women's perspectives.
Read more in "Content and reception of eSwatini's Indigenous and popular music on women empowerment" by Telamisile P. Mkhatshwa and Maxwell Vusumuzi Mthembu, an essay included in the volume Indigenous African popular music. II: Social crusades and the future (Palgrave MacMillan, 2022). Find it in RILM Abstracts of Music Literature 2022-3233.
Below is a video for "Tinyembeti" by the singer Zamo. The song follows the contemporary trend of eSwatini artists addressing gender-based violence against women.