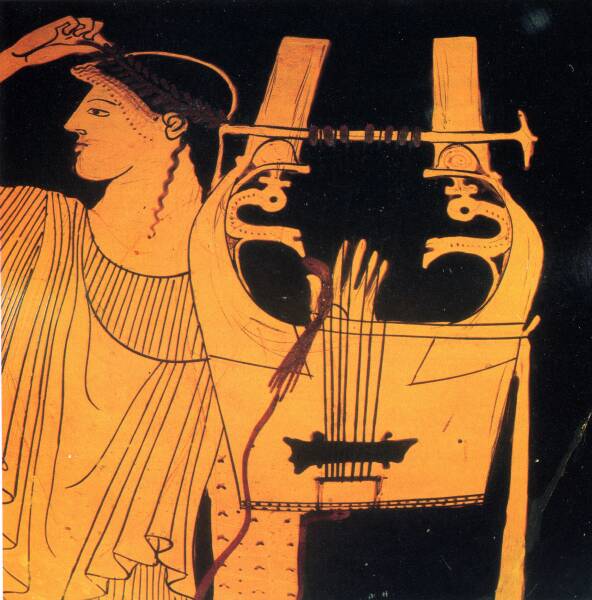 Each Olympic Games is an excellent opportunity for the host country to showcase its soft power; we saw the pop music elements in the opening ceremony of London 2012, a combination of local and international performances in the opening ceremony of Seoul 1988, as well as the German works presented by the Nazis through the music competition of Berlin 1936. Of course, the Olympics cannot be divorced from politics, and the Los Angeles, Moscow, and Munich Games were inevitably colored by the Cold War. What role did music play in this? And finally, what is the relationship between the individual and the times in these grand narratives?
-Mu Qian, Editor, RILM
__________________________________________
Porta Navarro, Amparo, José María Peñalver Vilar, and Remigi Morant Navasquillo. "Music of the inaugural ceremony of London 2012: A performance among bells", International review of the aesthetics and sociology of music 44/2 (December 2013) 253–276. [RILM Abstracts of Music Literature, 2013-15376]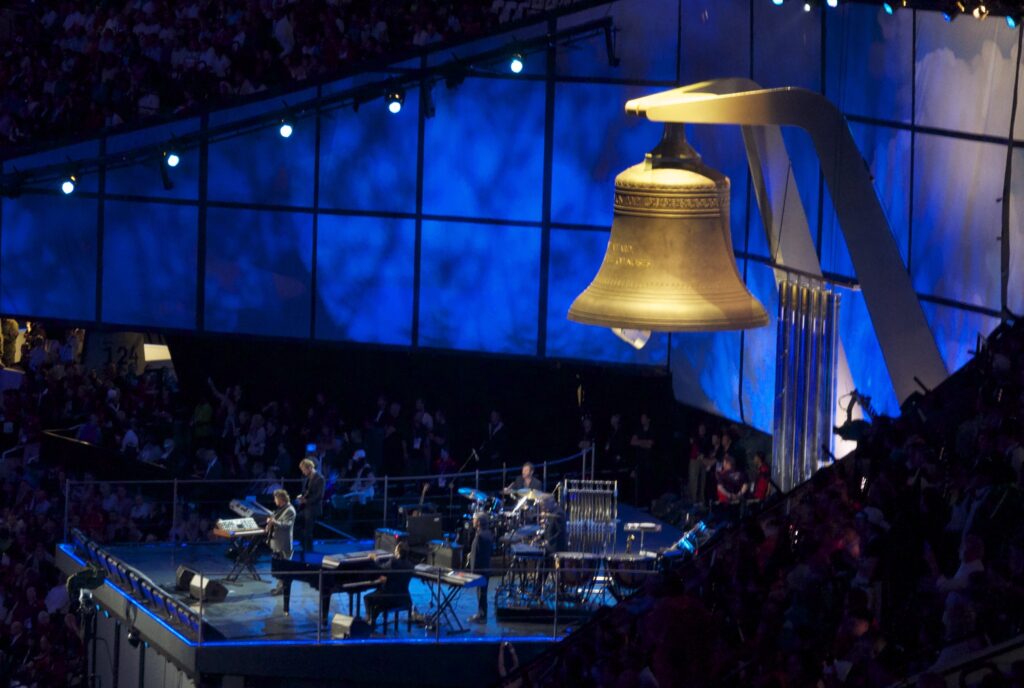 Abstract: The music of the Olympic Games, especially that of their grandiose rituals and ceremonies, can be considered a great study laboratory due to its relevance, selection of contents, production forms, diffusion, and also because of its capacity of being a synthesis of mediums, supports, and musical tendencies. This research studies the music of the inaugural ceremony of London 2012, and examines it by means of musical analysis and also content revision, studying the music that is listened to and its characteristics, the way it is built up, and its effects and tendencies. This ceremony would not make any sense without music. Music acts as an emotional catalyst and also as a metronome of the dynamism of the show and, finally, it shows its capacity to persuade, to move, and to become a symbol of identity, achievements, and agreements among cultures.
Dilling, Margaret. "The script, sound, and sense of the Seoul Olympic ceremonies", Contemporary directions: Korean folk music engaging the twentieth century and beyond, ed. by Nathan Hesselink. Korea research monograph (Berkeley: University of California, 2001) 173–234. [RILM Abstracts of Music Literature, 2001-10756]
Abstract: From the outset, the scenario planning committee for the 1988 Games of the XXIV Olympiad in Seoul identified three crucial desiderata: a universal theme, a distinctly Korean approach, and a sense of something new and different. Musically, the first goal was met with the official song, Hand in hand with music by Georgio Moroder and lyrics by Tom Whitlock; the second by the inclusion of modified examples of indigenous Korean music and dance genres; and the third by the inclusion of music by contemporary Korean composers. The processes through which these elements were implemented are explored through interviews with those involved; particular attention is given to the controversies surrounding new works by Kang Sukhi and Hwang Byung-ki (Hwang Byeong-gi).
Gilbert, Janet Monteith. "New music and myth: The Olympic Arts Festival of Contemporary Music", Perspectives of new music 22/1–2 (fall–winter–spring–summer 1983–1984) 478–482. [RILM Abstracts of Music Literature with Full Text, 1984-14276]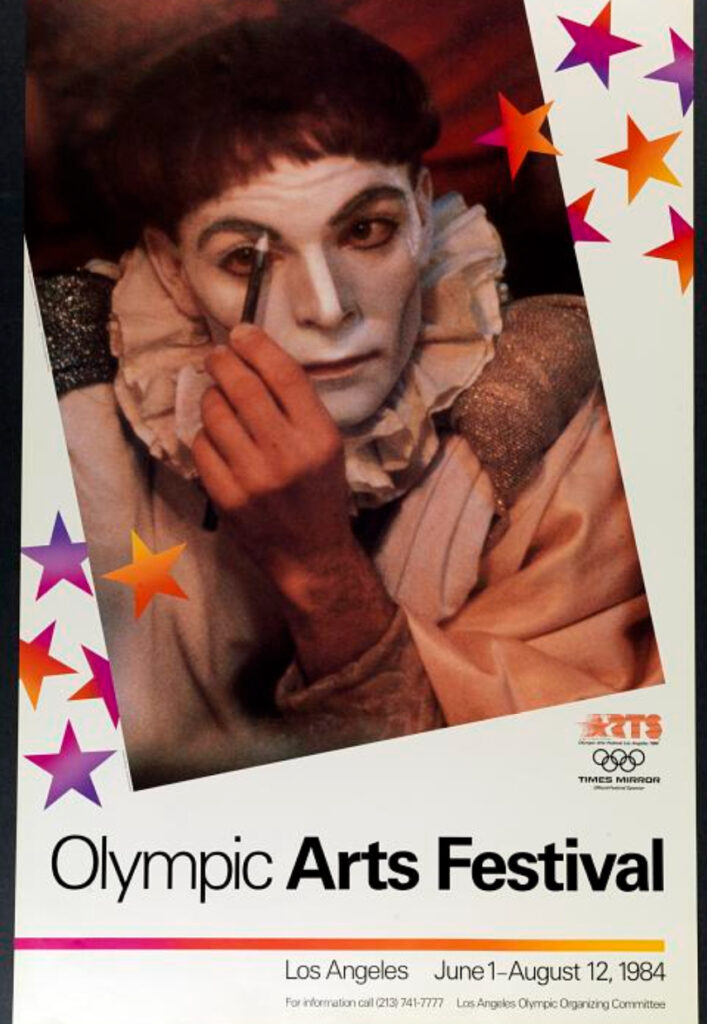 Abstract: Report on the festival held in Los Angeles in June 1984. Many of the works programmed expressed a common theme: the creation of mythological or cosmic music produced or supported by a sophisticated technology.
Kuharskij, Vasilij Feodos'evič. "Vospevaja idei mira, družby, gumanizma…", Sovetskaâ muzyka: Organ Soûza sovetskih kompozitorov i Sektora iskusstv Narkomprosa 6 (1980) 2–5. [RILM Abstracts of Music Literature, 1980-20149]
Abstract: Deals with the tasks and goals of the cultural program for the Moscow Olympic Games in 1980. Surveys the musical undertakings, concert programs, and the participation of well-known Soviet performers.
Wichmann, Siegfried, ed. World cultures and modern art: The encounter of 19th and 20th century European art and music with Asia, Africa, Oceania, Afro- and Indo-America—Exhibition on the occasion of the games of the 20th Olympiad, Munich 1972: June 16 to September 30, Haus der Kunst (München: Bruckmann, 1972). [RILM Abstracts of Music Literature, 1974-43]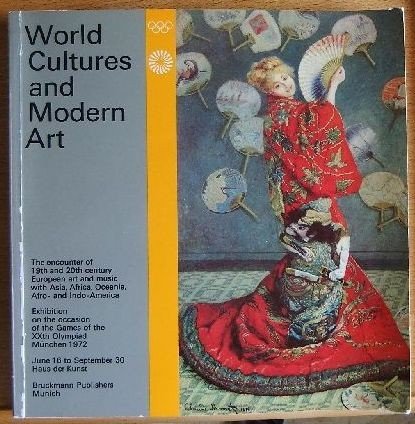 Abstract: Abbreviated version of the German exhibition catalogue. Contains several additional contributions. The relevant chapters are Orientalism in music, Asia and music since Debussy, Music of Negroes and American Indians, and Sound Centre (an attempt at a synthesis of global music cultures). Contributions are by Ramón Pelinsky, Claus Raab, and Dieter Schnebel.
Lazzaro, Federico. "800 mètres d'André Obey: Drame sportif, grec et musical", Les cahiers de la Société Québécoise de Recherche en Musique 20/1 (printemps 2019) 57–80. [RILM Abstracts of Music Literature with Full Text, 2019-23489]
Abstract: 800 mètres is a sports drama born out of the stadium for the stadium, staged at Roland-Garros in 1941 together with Aeschylus's The suppliants. The music for both plays, now lost, was by Arthur Honegger. Inspired by Greek tragedies in both its formal and dramaturgical conception, 800 mètres is the translation into words, gestures, and sounds of the thoughts that André Obey expressed at the time of the 1924 Olympic Games in Paris. Obey was one of the main actors in the reflection on the relationship between music and sport. In promoting sports among French intellectuals, Obey advocated for the birth of an Olympic art and elaborated a rich metaphorical portrait of sport as music. Based on textual, iconographic, and sound archival documents, the genesis of 800 mètres is reconstituted, how this drama stages Obey's philhellenic ideas is shown, and the complex musical-dramatic conception of the work is discussed.
Heinze, Carsten. "Der Kunstwettbewerb Musik im Rahmen der Olympischen Spiele 1936", Archiv für Musikwissenschaft 62/1 (2005) 32–51. [RILM Abstracts of Music Literature, 2005-1103]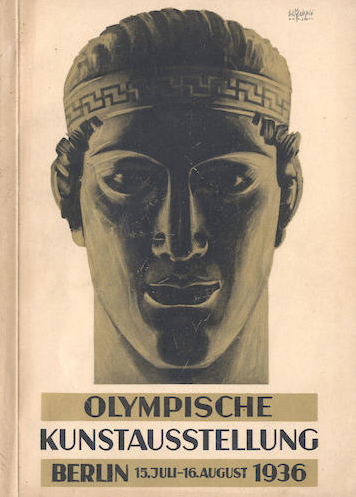 Abstract: Although the Olympic Art Competitions were introduced in 1912, they generated little public interest until 1932. The Nazis were determined to set new standards with this concomitant event in 1936 and used the forum to present to the world the towering achievements of German art, which in the meantime had been purged of all elements considered degenerate. The exploitative process is reconstructed as it pertained to the musical segment of the competition, which culminated in a grand Olympic concert, the first of its kind. Leaving nothing to chance in their erection of a new monumental style, the Nazis awarded medals to each of the four German works submitted.
Jiang, Zhiguo. "Taiwan wuqu hesheng yanjiu", Zhongguo yinyuexue/Musicology in China 1:82 (2006) 32–42. [RILM Abstracts of Music Literature, 2006-3847]
Abstract: Analyzes harmonic material in Jiang Wenye's orchestral work Taiwan wuqu (Taiwan dances), op. 1 (1934). Jiang Wenye (1910–83) was a pioneer among Chinese composers using modern composition techniques, and his was the first Chinese work to receive a top prize in international competition, at the Olympic International Music Competition in Berlin, 1936.
Part I is here.