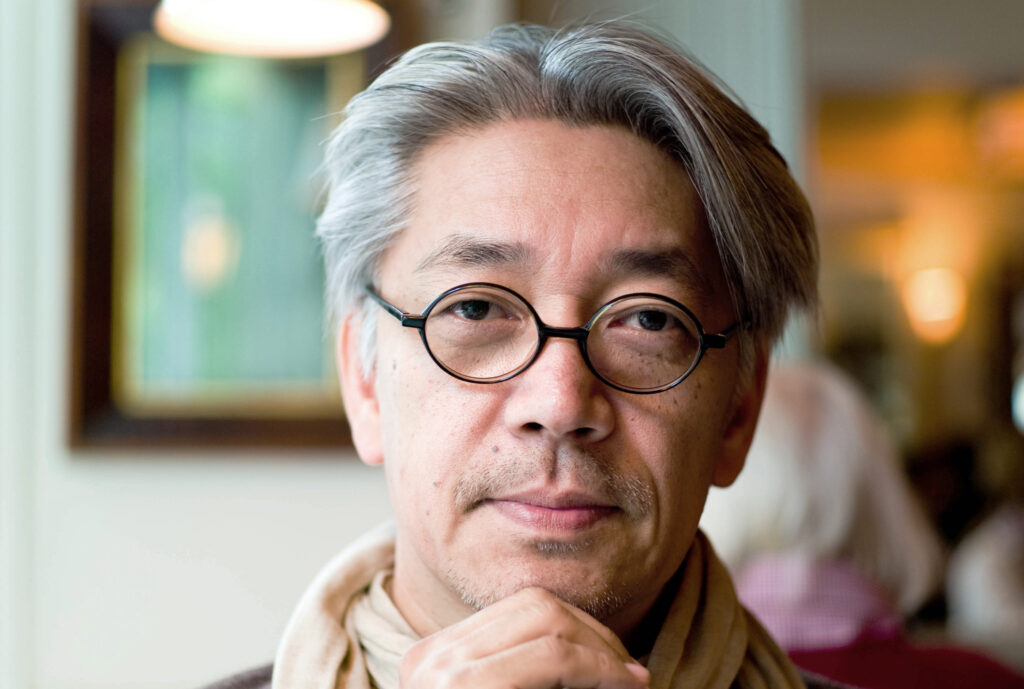 Ryūichi Sakamoto was one of Japan's most internationally influential musicians. Sakamoto's career began in electronic pop music as a keyboardist with the band Yellow Magic Orchestra, which he co-founded in 1978, and which triggered a boom for this genre in Japan. At the same time he released his first solo album Thousand Knives. His understanding of music, which transcended genres, became evident on numerous other albums combining pop music, ambient, jazz, and electro-acoustic music, ranging to early forms of house and techno. His works in addition include the operas Life (1999) and Time (2021). Sakamoto studied composition and ethnomusicology at the Tokyo National University of Fine Arts and Music from 1970 onward, where he first came into contact with synthesizers.
He is also known for his music for films by Nagisa Ōshima (Merry Christmas, Mr. Lawrence, 1983), Bernardo Bertolucci (The Last Emperor, 1987; The Sheltering Sky, 1990; Little Buddha, 1993), Pedro Almodóvar (High Heels, 1991), and Alejandro G. Iñárritu (The Revenant, 2015), as well as for his music for the opening ceremony of the Olympic Games in Barcelona in 1992. Sakamoto's final studio album 12–comprising 12 miniatures for piano accompanied by synthesizer sounds–was released in January 2023. He died in Tokyo on 28 March 2023 at the age of 71.
Look out for a full article on Ryūichi Sakamoto's life and musical activities coming soon to MGG online (www.mgg-online.com).
Below is a video of Sakamota performing his composition Blu with the Tokyo Philharmonic Orchestra.