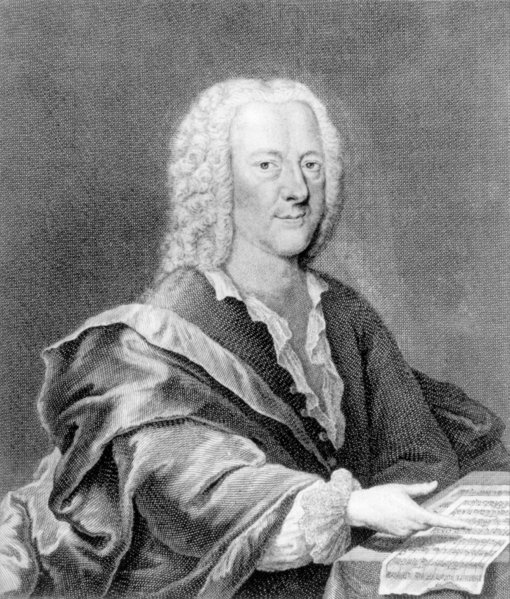 Georg Philipp Telemann's ability to produce high-quality works at lightning speed is well known; less remembered today is his mischievous sense of humor. He was known among his friends for writing wickedly clever satirical verses and playing musical practical jokes, as he once did with a cantor from a nearby village.
Seeking to aggrandize himself, this cantor determined that he would honor a certain festival day by performing a new sacred work by the local master. He repeatedly requested that Telemann write something for him and his choir, and, knowing that their musicianship was decidedly inferior, the composer repeatedly declined. At last the cantor made such a pest of himself that Telemann told him that he and a few friends would arrive with the new work for a rehearsal before the performance.
On the appointed day the composer handed the new work—a treacherously difficult fugue—to the cantor, whispering to his friends "Now the thieves shall confess their sins." The singers proceeded to produce a dismal, discordant rendition as they unknowingly made fun of themselves. Telemann had set the line "Wir können nichts wider den Herrn reden" (We cannot speak against the Lord) in such a way that the hapless singers were "confessing" their ineptitude by repeating the words "Wir können nichts" (We cannot)!
The composer laughed heartily. "That certainly won't do" he said. "Let's see how we can remedy this." He then took out a different composition, and he and his friends performed it—both saving the day and humiliating the presumptuous cantor.
This according to "Images of Telemann: Narratives of reception in the composer's anecdote, 1750–1830" by Steven Zohn (The journal of musicology XXI/4 [2005] 459–486; RILM Abstracts of Music Literature 2004-6402).
Today is Telemann's 340th birthday! Below, a merry bit of tone-painting—"Postillion" from his Tafelmusik.