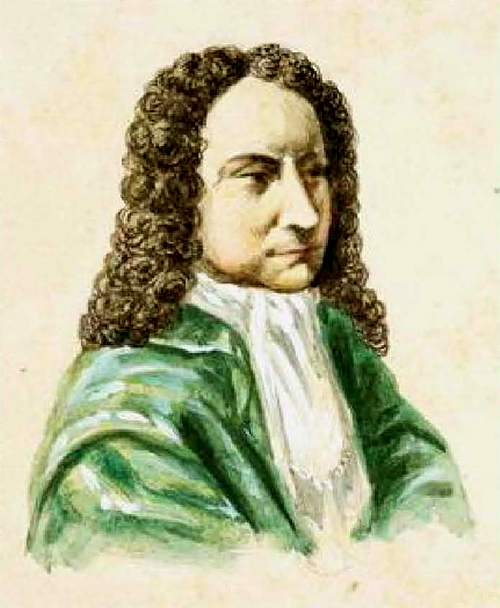 In 2018 Stainer & Bell issued Restoration music for three violins, bass viol and continuo, a critical edition of a small yet distinctive corpus of instrumental music at the Restoration court of Charles II and in the Catholic chapel of James II.
Introduced to England by the German violinist Thomas Baltzar, the genre was adopted by John Jenkins, whose ten fantasia-suites for three violins, bass viol, and continuo, together with five sonatas for the same group of instruments by Gottfried Finger (above), constitute the bulk of this volume.
Below, Finger's Sonata in D major, op. 1, no. 9, one of the works included in the collection.