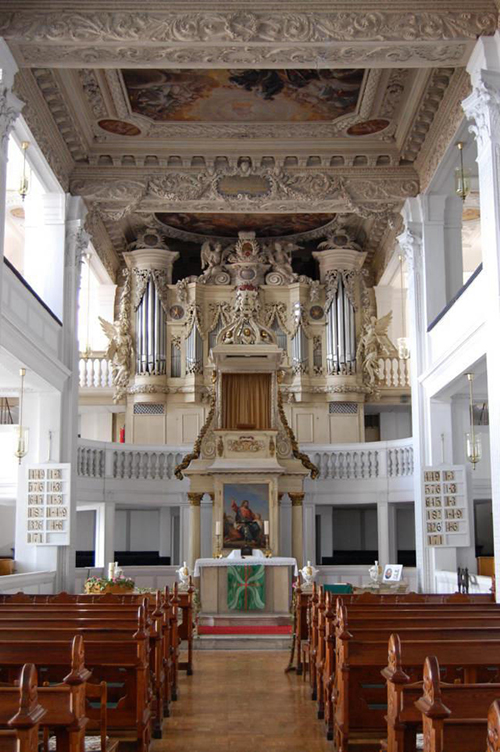 In 2020 A-R Editions issued a critical edition of Gottfried Heinrich Stölzel's Die leidende und am Creutz sterbende Liebe Jesu, edited by Warwick Cole.
Stölzel was a highly respected musician and composer who contributed works in all major 18th-century musical genres. His first Passion, Die leidende und am Creutz sterbende Liebe Jesu, was performed widely during his lifetime, including by Bach in 1734—the same year he composed his Christmas Oratorio, which imitates various aspects of Stölzel's style.
Several characteristics of Stölzel's Passion demonstrate the composer's unusual approach to the genre, including a lack of named protagonists, texts couched in the present tense to heighten the immediacy of the drama, a balance between recitatives and arias, and the employment of primarily 17th-century chorales with plain harmonizations that may have encouraged the participation of the listening congregation.
Evidence of the work's popularity includes the existence of a truncated and adapted mid-18th century score, several excerpts of which are included in the edition's appendix.
Above, the Schlosskirche in Gotha, where Stölzel's Passion was first performed in 1720. Below, an excerpt from the work performed by Cole's group, Corelli Concerts.