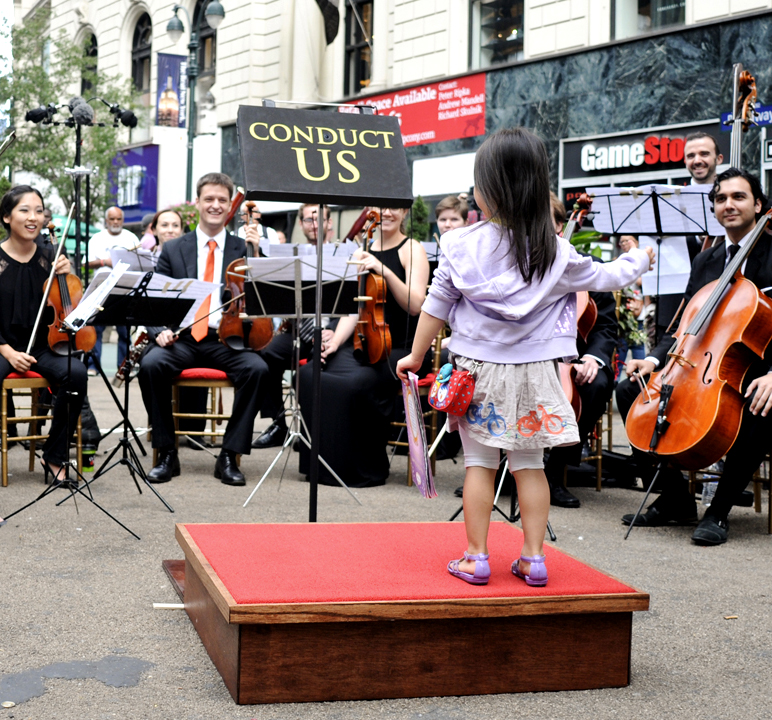 The improvisation collective Improv Everywhere specializes in staging public-space interventions, which they refer to as pranks or missions.
By enlisting pedestrians in discrete one-time events that challenge protocols of public contact and that expand our understanding of public flexibility and empathy, Improv Everywhere offers an antidote to mainstream, hegemonic formulations of spectacle, virtuosity, and generalized expectations concerning the purpose of performance.
The group's integration of trained and untrained performers (whom they refer to as agents), the kinds of space and sociality that they create, and the connections between their live and web presences reveal noteworthy contemporary understandings of intimacy and the social fabric.
This according to "Why not Improv Everywhere?" by Susan Leigh Foster, an essay included in The Oxford handbook of dance and theater (New York: Oxford University Press, 2015, 196–212; RILM Abstracts of Music Literature 2015-23390).
Above and below, Conduct us, a collaboration with the designer Ilya Smelansky and New York City's Carnegie Hall.