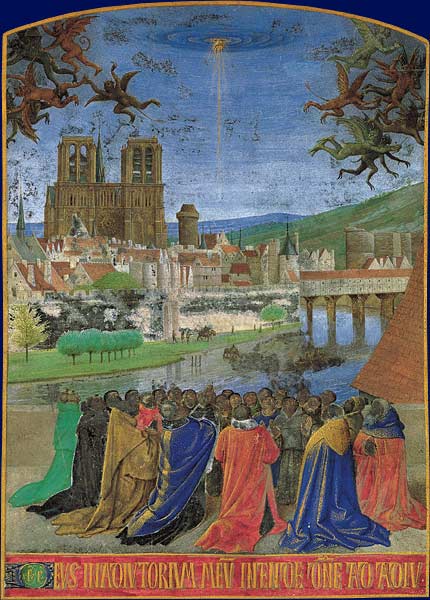 Although writing allowed medieval composers to work out pieces in their minds, it did not make memorization redundant—rather, it allowed for new ways to commit music to memory. But since some of the polyphonic music from the 12th century and later was written down, scholars have long assumed that it was all composed and transmitted in written form.
Our understanding of medieval music has been profoundly shaped by German philologists from the beginning of the twentieth century, who approached medieval music as if it were no different from music of the nineteenth century. The fact that a piece was written down does not necessarily mean that it was conceived and transmitted in writing. A new model emphasizes the interplay of literate and oral composition and transmission.
This according to "Medieval music and the art of memory" by Anna Maria Busse Berger (Berkeley: University of California Press, 2005).
Above, Notre Dame Cathedral, an early center of polyphony, around 1450; below, Viderunt omnes. by Pérotin, who is widely considered to be the first to compose at his desk rather than in the church.