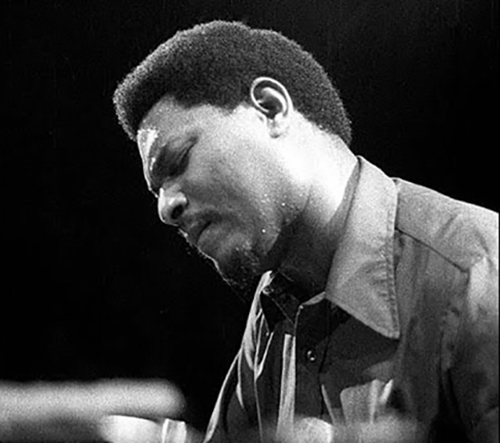 McCoy Tyner's improvisation on Bessie's blues, recorded with the John Coltrane Quartet in 1964, exemplifies the traditional Afrodiasporic performance practice of apart playing.
A formulation of the art historian Robert Farris Thompson, apart playing occurs whenever individual performers enact different, complementary roles in an ensemble setting. For interpretative purposes, the concept helps to provide a cultural context for certain pitch-based formal devices, such as substitute harmonies and playing outside an underlying chord or scale, which Tyner uses in the course of his solo.
This according to "Apart playing: McCoy Tyner and Bessie's blues" by Benjamin Givan (Journal of the Society for American Music I/2 [May 2007] pp. 257–80).
Today is Tyner's 80th birthday! Above, performing in 1973; below, the recording in question.