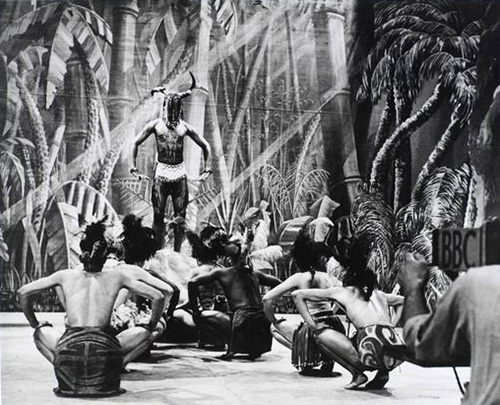 Europe's first all-Black dance troupe, Les Ballets Nègres, dazzled audiences for eight years. Founded by the Jamaican dancers and choreographers Richie Riley and Berto Pasuka, the London-based group aimed to create a new dance language, fusing classical ballet's emphasis on physical and technical discipline with the undulating pelvic movements and relaxed, flexible limbs of Black Jamaican traditional dance.
Les Ballets Nègres sought to convey aspects of the Afro-Caribbean experience to a white audience, working with Leonard Salzedo's scores for piano, tom-toms, and maracas to develop works including Market day, a joyous, dramatic recreation of the Jamaican market-place, and They came, which depicted the racial clash between Christianity and indigenous religion, but advocated the possibility of racial harmony.
Most critics were simultaneously impressed and baffled by the company's first performances in 1946, and, as if lacking the vocabulary to comment on the dancing, focused more on the "tribal tom-toms". The public, however, needed no convincing; the group's first season was such a triumph that Les Ballets Nègres embarked on a tour of Europe. Still, plagued by persistent economic difficulties, the group—in Riley's words—"went to sleep" in 1953.
This according to "New dawn for the ballet that went to sleep" (unsigned; The telegraph 31 July 1999).
Above, the group performs for the BBC in 1946; below, excerpts from the dances that were filmed that day.