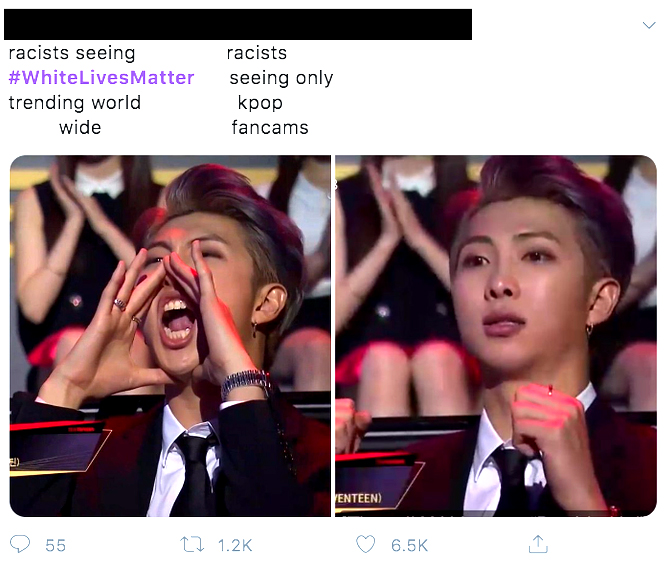 For those who are new to K-pop fandom, a fancam is a video closeup filmed by an audience member during a live performance by a K-pop idol group. Fancams have been the bane of many Twitter users, however, who often find their own viral threads hijacked by users posting fancams to capitalize upon the thread's popularity.
Following the murder of George Floyd by members of the Minneapolis police force, K-pop "stans" redirected their energies to posts on Twitter and Instagram made by police departments seeking to identify protestors against police brutality—jamming them instead with videos of K-pop stars. Other strategies used to subvert such efforts, and to promote Black Lives Matter, include hashtag derailment, rickrolling, and weaponizing Disney's heavy-handed copyright policing.
This according to "How K-pop fans are weaponizing the Internet for Black Lives Matter" by Aja Romano (Vox 22 June 2020; RILM Abstracts of Music Literature 2020-2918).
Below, a brief documentary on K-pop political activism.
Related article: The music of Black Lives Matter