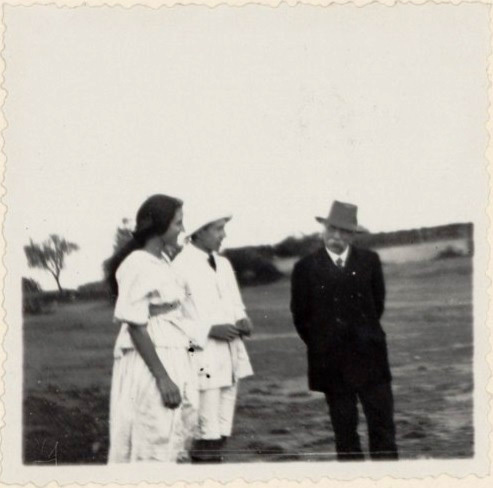 Gabriel Fauré's apparently irresistible appeal to women led to the kind of extramarital liaisons that were far from uncommon in the Third Republic; Alfredo Casella, one of his pupils, described the composer as having "the large, languid, and sensual eyes of an impenitent Casanova."
Fauré's friends and associates were not insensitive to the delicate situations that this predilection incurred; for example, some the composer's most talented students at the Paris Conservatoire were rumored to be his illegitimate children.
This according to Gabriel Fauré by Jessican Duchen (London: Phaidon, 2000, p. 63).
Today is Fauré's 170th birthday! Above, Fauré and Gustave Bret with the pianist Marguerite Hasselmans, the composer's mistress for the last 24 years of his life; below, Fauré's Fantasie, op. 111, which Hasselmans premiered in 1919.