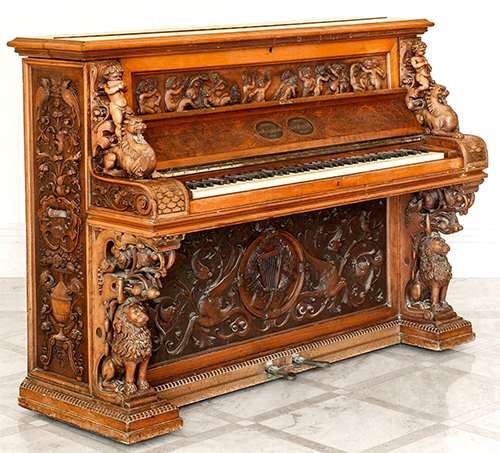 A legendary instrument whose sonorities reputedly have no equal anywhere, praised by musicians such as Liszt and Saint-Saëns, the Siena piano is surrounded by an aura of mystery due to its astonishing history.
Its soundboard was supposedly made of wooden pillars from the ancient Temple of Solomon in Israel. Stolen by German soldiers during World War II, it was discovered half buried in the sands of the African desert.
The instrument was saved from destruction in the nick of time and restored by an Israeli craftsman; subsequently it aroused enormous media attention before being largely forgotten.
This according to La légende du piano de Sienne: Récit instrumental by Florent Ploquin (Plouharnel: Menhir, 2017).
Below, Marisa Regules performs Debussy's Estampes on the Siena piano.