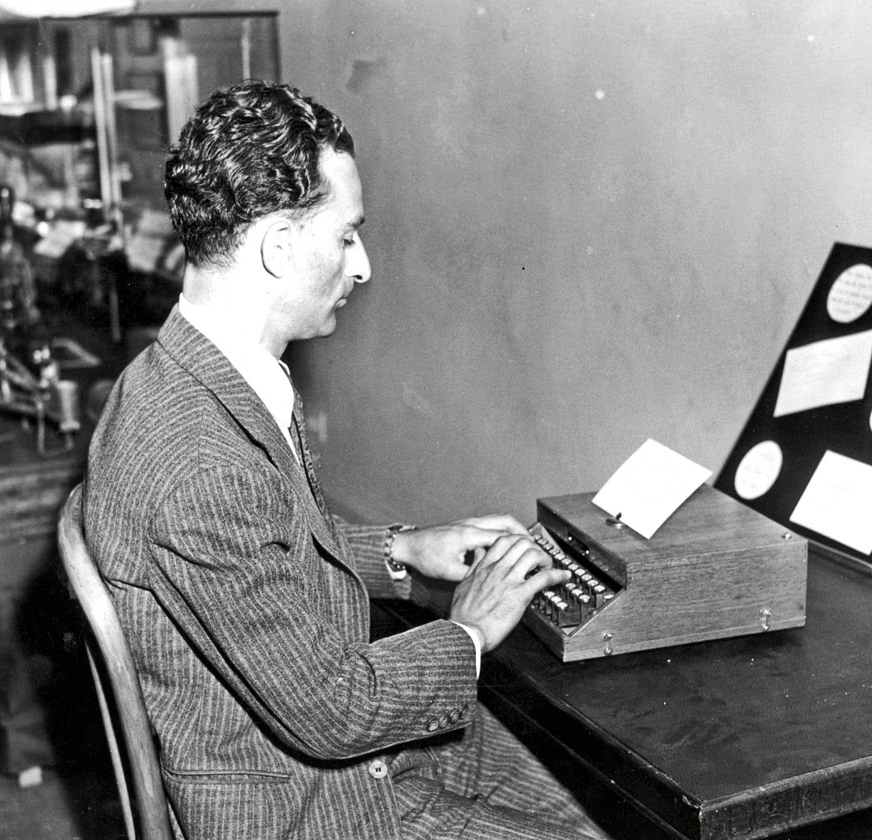 In 1940 Alexander Rose (1901–85, above) received a U.S. Patent for his Typatune, a toy piano with a QWERTY typewriter keyboard. He seems to have been destined to create this curious invention both through his vocation as a court stenographer and his choice of a wife—one Clara Berger, daughter of Samuel Israel Berger, a noted maker of toy typewriters.
World War II may have caused a moratorium on the Typatune's manufacture, as the toy did not appear on the market until shortly before Christmas 1945, when it was widely advertised.
The purchaser of a Typatune also received a spiral-bound booklet showing which keys to press to produce a number of popular melodies. Two models have been identified—one in a red rexine case and one in an off-white wooden case, both with a collapsing carry-handle. A later development was the addition of a hinged lid to protect the keyboard. All versions carry the label Made in Switzerland.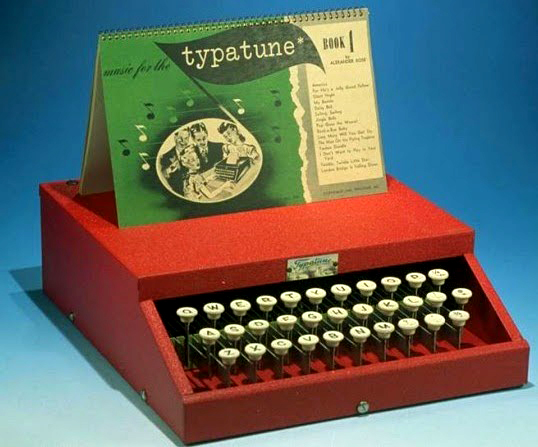 This according to "Neither one thing nor the other: Alexander Rose's Typatune" by Arthur W.J.G.  Ord-Hume (The music box: An international journal of mechanical music CCVIII [summer 2017] pp. 48–50).
Below, a brief demonstration with an inside view.