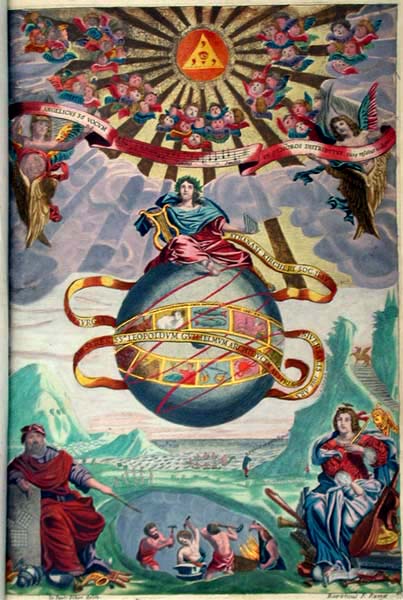 Musical commodities frequently accompanied European explorers, soldiers, merchants, and missionaries who traveled to Asia in the early modern period. During this time, numerous theoretical treatises and musical scores—both printed and manuscript—were disseminated throughout Asia.
One of the most significant of these musical imports was Athanasius Kircher's Musurgia universalis, which provided far-flung missions with vital information on music theory, history, organology, composition, and performance. An unexpected letter to Kircher from Manila, sent just four years after the treatise's publication in Rome, provides testimony to its importance:
"I am so obliged to Your Reverence not only for the great kindness with which Your Reverence treated me in Rome, but also for the instruction that Your Reverence gives me all day in these remote parts of the world by means of your books, which are no less esteemed here than [they are] in Europe."
"Here in Manila I am studying the fourth year of theology, and I see for myself the many marvels that Your Reverence recounts in his books. I have been the first to bring one of these, that is, the Musurgia, to the Indies, and I do not doubt that it will be of great usefulness to the Fathers of the missions, where music is taught publicly. Father Ignatio Monti Germano, Rector of Silang, wants to read it, and I will send it to him shortly."
This according to "The dissemination and use of European music books in early modern Asia" by David R.M. Irving (Early music history XXVIII [2009] pp. 39–59; RILM Abstracts of Music Literature, 2009-5091).
Today is Kircher's 420th birthday! Above, the frontispiece to the first volume, engraved after a drawing by Johann Paul Schor; below, Kircher's celebrated musical cure for a tarantula bite.
Related article: Baroque birdsong