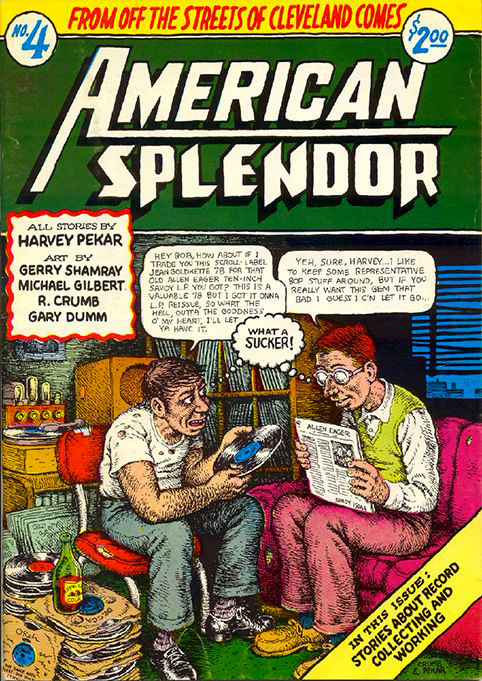 Harvey Pekar, author of the autobiographical comic series American splendor, was also a jazz fan, an obsessive record collector, a prolific jazz critic, and a tireless supporter of experimental music; he often worked these enthusiasms into his comic strips.
These comic-book treatments of jazz can be viewed as extensions and developments of his prose criticism in publications such as The jazz review and DownBeat. In these comic strips, Pekar was experimenting with the form of jazz criticism itself, and was developing its language and impact.
This according to "Comics as criticism: Harvey Pekar, jazz writer" by Nicolas Pillai, an essay included in The Routledge companion to jazz studies (New New York: Routledge, 2019, pp. 433–41).
Today would have been Harvey Pekar's 80th birthday! Above, Robert Crumb's depiction of Pekar and himself for an American splendor cover; below, a promo clip for Harvey Pekar's world of jazz.