Having once considered himself "one of the staunchest opponents of classical music", Charles Schultz discovered the symphonies of Beethoven in 1946 and became an avid fan of classical music with a prodigious record collection. He also created the piano-playing Schroeder, a Beethoven fanatic, for his comic strip Peanuts.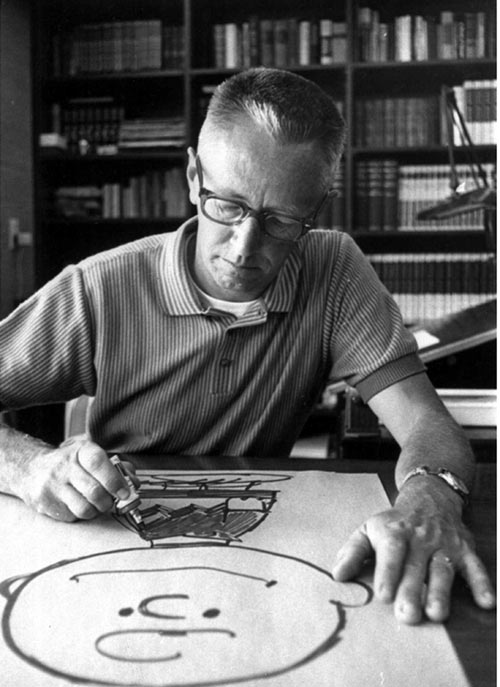 A well-worn 1951 LP in Schultz's collection by the pianist Friedrich Gulda of Beethoven's Hammerklavier sonata may have inspired a series of strips from the early 1950s in which Schroeder is seen playing this work. The one reproduced above is the only one in which the piece is named, though it still relies on the reader to read music—and German!—for a full identification. Note Schultz's imitation of German Fraktur script for both the work title and his signature.
This according to "Michaelis' Schulz, Schulz's Beethoven, and the construction of biography" by William Meredith (The Beethoven journal XXV/2 [winter 2008], pp. 79–91; RILM Abstracts of Music Literature 2008-8914).
Today is Schultz's 100th birthday! Below, Gulda performs the Hammerklavier sonata in 1970.
More posts about Beethoven are here.