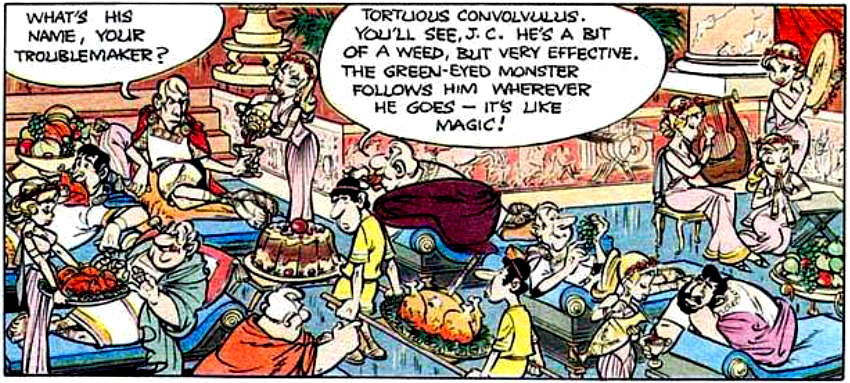 Astérix le Gaulois, a series of comics written by René Goscinny and illustrated by Albert Uderzo between 1960 and 1999, received much acclaim for the attention to detail in Uderzo's drawings of ancient civilizations.
Particularly interesting to an organologist are the illustrations of instruments—including carnyx, buccina, lur, bagpipe, harp, lyre, pipes, and drums—used by ancient Romans, Greeks, Egyptians, and Gauls.
In the free online resource Musical instruments of antiquity as illustrated in "The adventures of Asterix the Gaul" Daniel A Russell compares Uderzo's illustrations to photographs of period instruments and comments on their acoustic qualities, performance techniques, and the roles they played in their respective societies, both in real history and as experienced by Astérix and his friends.
Above, Uderzo's depiction of a banquet accompanied by a kithara, a double tibia, and a frame drum.
Related articles: