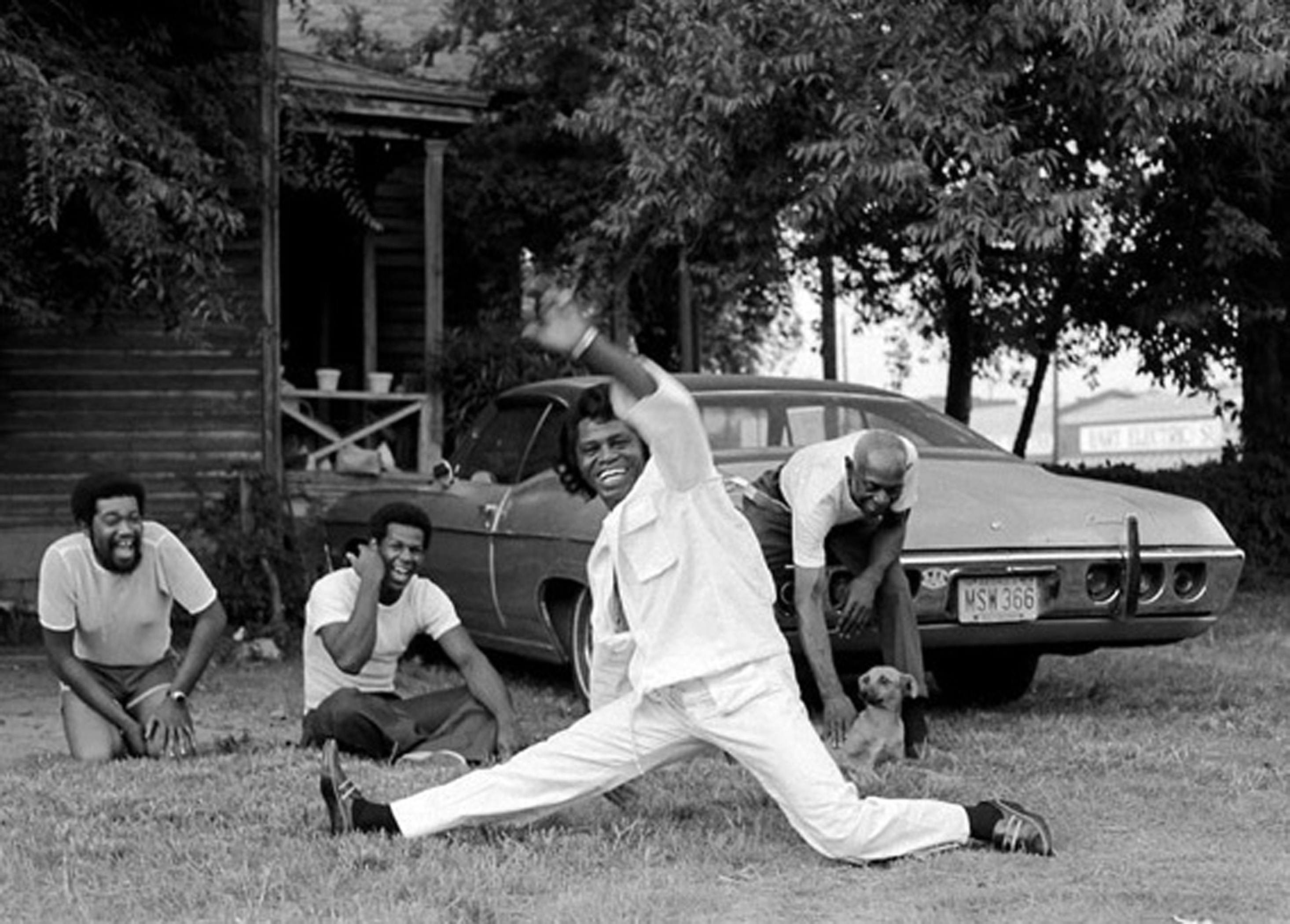 James Brown had an uncanny ability to synthesize the talents of musicians from disparate musical fields into a cohesive ensemble. Still, many of his peers had little regard for his own musical abilities.
"He has no real musical skills…yet he could hold his own onstage with any jazz virtuoso—because of his guts" one of his former bandleaders explained. Indeed, many of Brown's own players dreamed of eventually moving from pop to jazz, where their individual abilities would shine more brightly.
There is a certain irony in the fact that someone maligned by his colleagues for his apparent musical ineptitude would end up influencing the very musicians that they looked up to: Miles Davis, for example, changed the bebop world when he took the radical step of incorporating Brown's rhythmic innovations into his music. Further, Brown's influence is explicitly acknowledged by rap musicians, spawning developments in popular music that continue to reverberate around the world.
A compelling valorization of Brown's approach is suggested by Gilles Deleuze's account, in Différence et répétition, of the Idiot as the pedant's polar opposite. As a musical Idiot, Brown's naive immunity to conceptual rules or institutionally dominant forms of thinking—his capacity for thought without presupposition—enabled modes of conceptual originality that evaded the musically trained.
"Funk was not a project" he explained. "It happened as part of my ongoing thing…I wasn't going for some known sound, I was aimin' for what I could hear."
Brown's bravado and innovations were necessary because he lacked the musical and cultural capital of his peers. Deleuze's Idiot is self-assured because he is not bothered with any image of thought that cannot see him; for Brown, reason yielded to experimentation because his poverty-stricken childhood had demonstrated that abstractions were useless for solving the immanent problems at hand.
Brown had a superlative ability to forge new connections, to make music work regardless of its orthodoxy. This is what Deleuze attributed to the great artist—one who could make new and unforeseen connections.
This according to "James Brown: The illogic of innovation" by John Scannell (New formations: A journal of culture/theory/politics 66 [spring 2009] pp. 118–133; RILM Abstracts of Music Literature 2009-17662).
Today would have been Brown's 90th birthday! Below, the Godfather of Soul defies logic in his heyday.