On 27 May 1912 the first Karnatak music conference was convened in Thanjāvūr.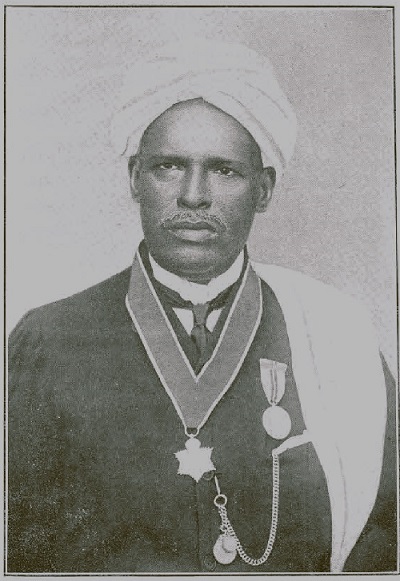 Hosted by the celebrated practitioner of Siddha medicine and devotee of Karnatak music Abraham Pandithar (above), the conference's stated purpose was "to promote an academic interest in and to diffuse a knowledge of all that was best in the science and practice of Indian Music; to correct all conflicting notions in regard to Ragams and determine the precise and scientifically correct methods; to concert measures to the advancement of Indian music."
At the conference Pandithar established the Sangeetha Vidhyalaya Mahajana Sangam; the group met five more times between 1912 and 1914, and its deliberations were published at his expense. Pandithar's Sangam was to lay the blueprint for all Karnatak music conferences that were to follow, including that of the Music Academy.
This according to "A centenary of music conferences" by Sriram Venkatakrishnan (Madras heritage and Carnatic music, 25 May 2012; RILM Abstracts of Music Literature 2012-2705).
Above, the society's group photograph, taken after the morning session (click to enlarge). Below, two of Pandithar's descendants share music and recollections.