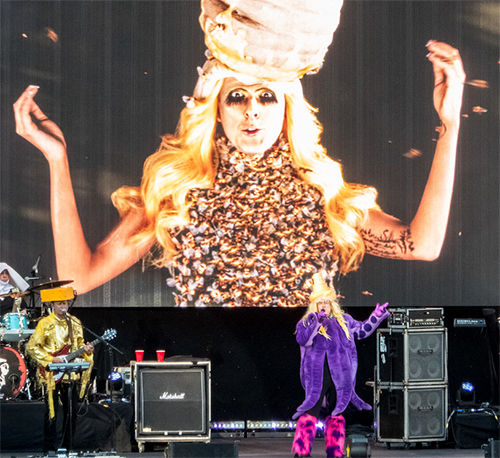 Parody is often filled with internal contradictions at both the level of the critique of the original artwork and the level of the quality of the parodied performance. Of course, "Weird Al" Yankovic is not the only artist creating parodies of Lady Gaga, and she is not his only target.
Even Lady Gaga herself creates parody as she borrows from the pop stars of earlier eras and comments on their work. Critics suggest that her success is due, in part, to her quotations from other artists, but her work goes beyond simple imitation. On the level of performance, her self-conscious employment of parody is partly responsible for her success.
As a self-professed performance artist, Lady Gaga becomes a nexus of imitation in which she both showcases and expands the limits and the understanding of both parody and performance. Through his own parodies of Gaga's parodic work, "Weird Al" highlights this reality.
This according to "Performing pop: Lady Gaga, 'Weird Al' Yankovic and parodied performance" by Matthew R. Turner, an article included in The performance identities of Lady Gaga: Critical essays (Jefferson: McFarland, 2012, pp. 188–202).
Above and below, Yankovic's Perform this way, a parody of Lady Gaga's Born this way.
Above, Perform this way: Weird Al Yankovic at Edgefield by Paul Riismandel is licensed under CC BY-NC-SA 2.0.