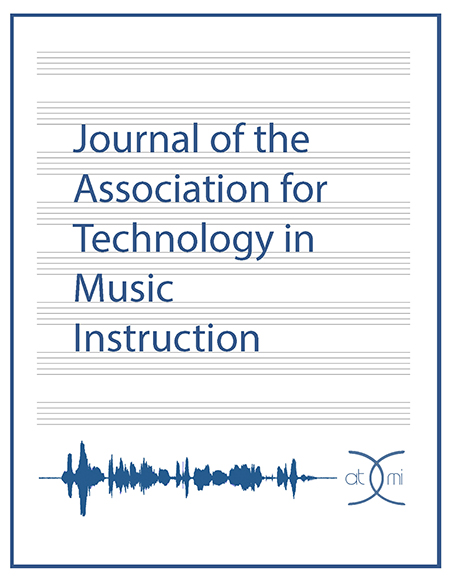 Launched by the University of Tennessee Libraries in 2020, the Journal of the Association for Technology in Music Instruction is the official journal of the Association for Technology in Music Instruction.
The journal primarily publishes full-length and brief reports of original research, but also publishes methodological, review, and theoretical articles at all levels and across genres such as education, theory/composition, musicology, performance and music production, and music technology and music industry.
Peer-reviewed, it welcomes contributions from educators, researchers, and practitioners who are working with technologies in primary, secondary, and tertiary music education settings as well as unique learning populations. The research it publishes follows academically sanctioned methodology: experimental, case study, ethnographic, or historical.
Below, an instructional video by Robert Willey, who contributed to the inaugural issue with an article on teaching electronic music technology.