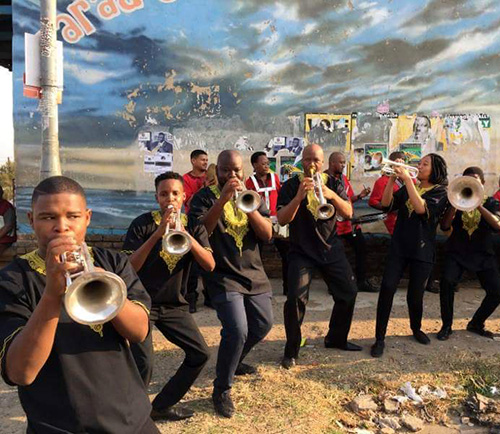 The Field Band Foundation (FBF) is a South African national nonprofit organization that has reached more than 40,000 youth since its inception in 1997. Modeled initially on the American-style marching band, the FBF's performance style, choreography, rehearsal techniques, and uniforms draw on local traditions and practices resulting in a uniquely South African musical phenomenon.
As local musicking, FBF rehearsals support the locally defined values of discipline and empathy. The distinctions that FBF members and leaders make between local or global processes or qualities are discernible in the military associations and echoes of local cultural expressions manifested in rehearsal management techniques, uniforms, and choreography. The localizations of musical processes and products and the meanings and values to which these link contribute to the achievement to the FBF's goals, which the organization aims to articulate in terms of local values.
This according to "Rehearsing values: Processes of distinction in the Field Band Foundation of South Africa" by Laryssa Whittaker, an essay included in The Routledge companion to the study of local musicking (New York: Routledge, 2018, pp. 251–63).
Above and below, FBF groups in action.