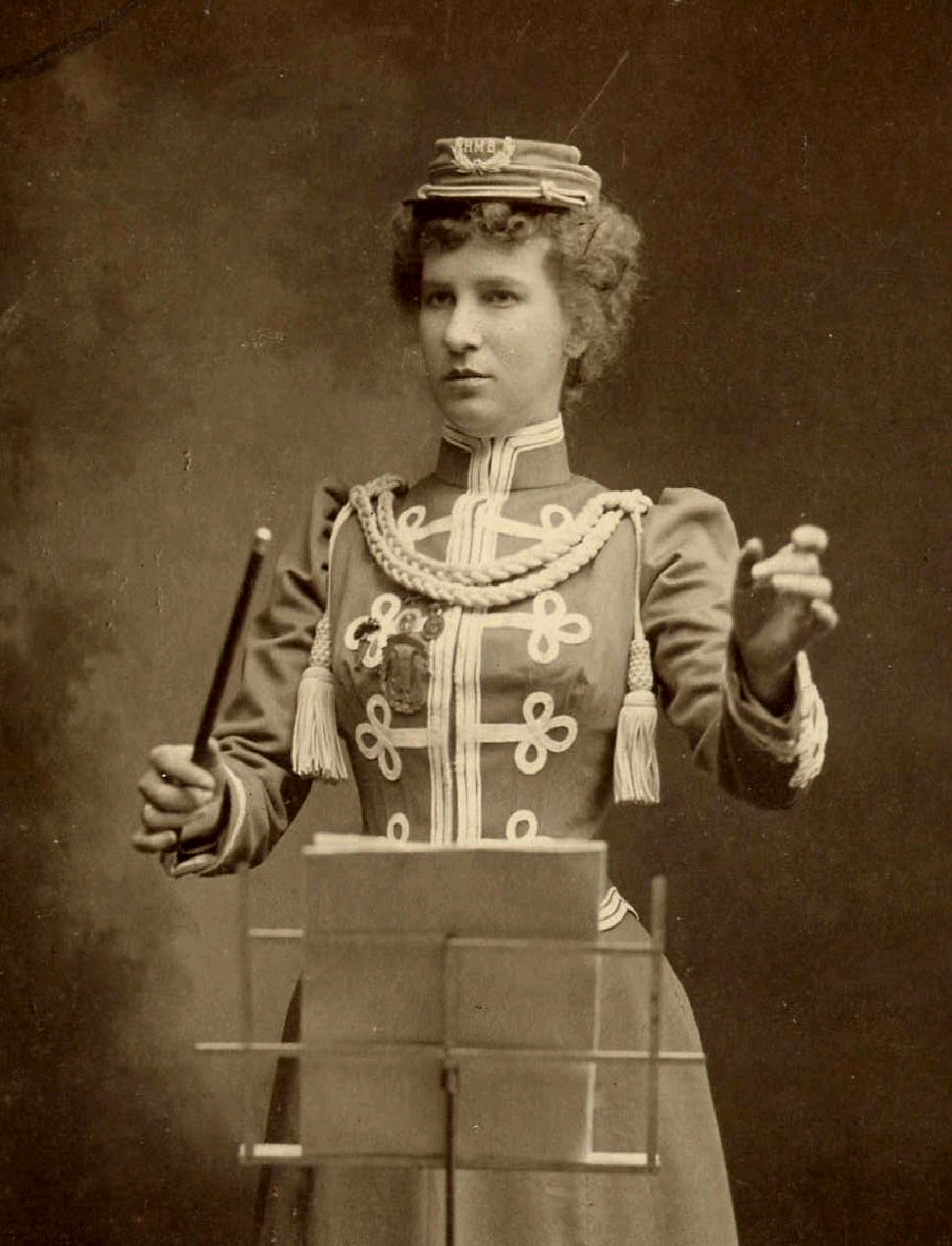 Helen May Butler's career provides a welcome counternarrative to the men's professional bands—such as John Philip Sousa's—that were the rage in the late 19th and early 20th centuries.
Butler had the professional and musical clout to attract the top female talent needed to form a first-rate professional ensemble. Her Ladies' Military Band rose to prominence during a time when being a professional woman required sacrifice, in terms of both family life and customary female identity. Butler's perseverance and tenacity in creating an accomplished ensemble of women in a male-dominated field is an important and inspirational addition to the history of both U.S. concert bands and the women's movement of her time.
This according to "Helen May Butler and her Ladies' Military Band: Being professional during the golden age of bands" by Brian D. Meyers, an essay included in Women's bands in America: Performing music and gender (Lanham: Rowman & Littlefield, 2017, pp. 15–49).
Today is Butler's 150th birthday! Below, an undated photograph of her Ladies' Brass Band, which toured between 1901 and 1912 (click to enlarge).