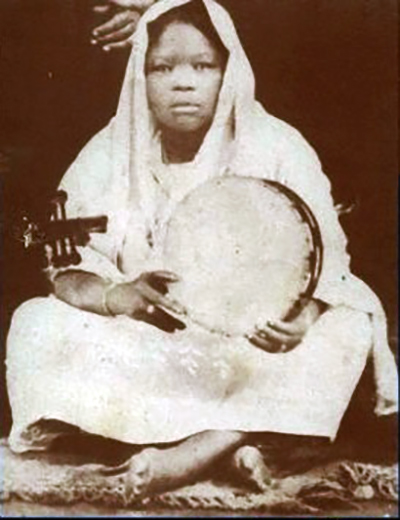 The Swahili word mpasho is related to the verb -pasha, "to cause to get", and it refers to someone "getting the message".
In the popular genre taarab, mpasho performances involve sending and receiving powerful communications—often competetive and antagonistic in nature—through song texts. The subject may be an individual, an organization, or social group, any of which may respond with their own mpasho performance. The phenomenon arose among women singers, most notably Siti binti Saad (above).
This according to "Hot kabisa! The mpasho phenomenon and taarab in Zanzibar" by Janet Topp Fargion, an essay included in Mashindano! Competitive music performance in East Africa (Dar es Salaam: Mkuki na Nyota, 2000; 39–53). Below, Siti binti Saad's Wewe paka (You are a cat, 1930) sends a message about unwanted sexual advances that would resonate with today's #MeToo movement.
More posts about Tanzania are here.