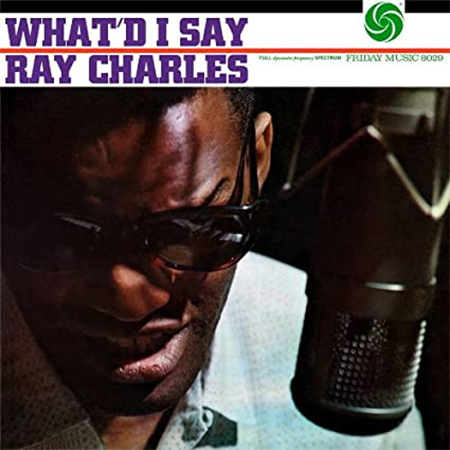 In an interview, Ray Charles recalled the genesis of his 1959 hit What'd I say:
We happened to be playing one of my last dances, somewhere in the Midwest, and I had another 12 minutes to kill before the set closed. A typical gig of that kind lasted four hours, including a 30-minute intermission. It was nearly 1 a.m., I remember, and we had played our whole book. There was nothing left that I could think of, so I finally said to the band and The Raeletts, "Listen, I'm going to fool around, so y'all just follow me."
So I began noodling—just a little riff that floated into my head. It felt good and I kept going. One thing led to another and I found myself singing and wanting the girls to repeat after me. So I told 'em "Now."
Then I could feel the whole room bouncing and shaking and carrying on something fierce. So I kept the thing going, tightening it up a little here, adding a dash of Latin rhythm there. When I got through, folks came up and asked where they could buy the record. "Áin't no record," I said, "just something I made up to kill a little time."
The next night I started fooling with it again, adding a few more lyrics and refining the riffs for the band. I did that for several straight evenings until the song froze into place. And each time I sang it, the reaction was wild.
Quoted in Brother Ray: Ray Charles' own story by David Ritz (New York: Dial, 1978; RILM Abstracts of Music Literature 1978-5376).
Today would have been Ray Charles's 90th birthday! Above, the album cover (note the keyboard and hands reflected in his glasses); below, the recording itself.
BONUS: The scene as it was recreated in the 2004 film Ray.