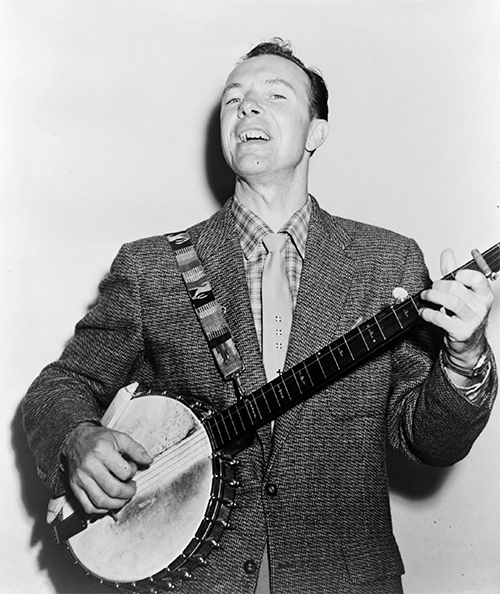 0
Pete Seeger essentially created the folk revival movement in the United States—carrying on the work of Woody Guthrie and helping to spawn the careers of Bob Dylan and Joan Baez, among others—while also linking this movement to political protest and iconoclasm.
As a result of his anti-war crusading and open Communist leanings, Seeger was a central target of the infamous HUAC witch hunts, and was widely blacklisted and condemned. In the process, however, he ended up inventing the college circuit and becoming the cornerstone of the 1960s folk revolution.
Galvanized by the 1998 tribute album Where have all the flowers gone?, the late 1990s and 2000s saw a reawakening of interest in Seeger's music and cultural legacy, which included Bruce Springsteen's album-length We shall overcome: The Seeger sessions.
This according to "Voice of America" by Phil Sutcliffe (Mojo February 2007).
Today would have been Seeger's 100th birthday! Below, his iconic 1968 broadcast of Waist deep in the Big Muddy; the antiwar song was censored by CBS when he taped it for The Smothers Brothers Comedy Hour in 1967, but the following year the network caved to pressure from the show's hosts and allowed it to be aired.