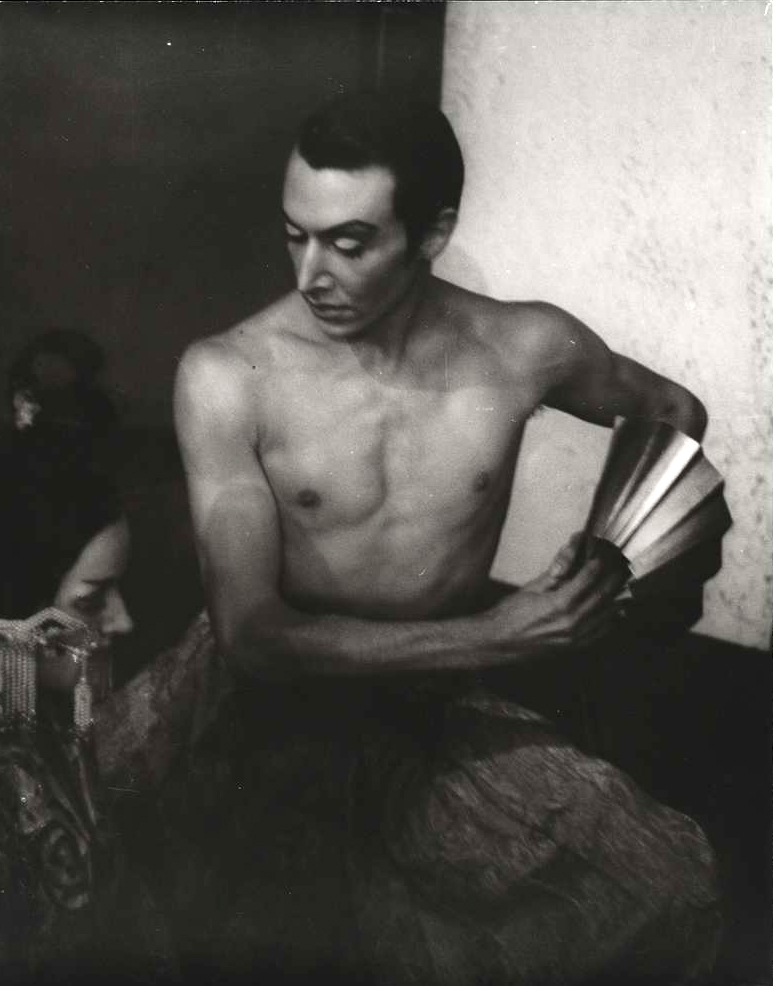 Jack Cole is often called "the father of theatrical jazz dance", and "Cole technique" has strongly influenced both film dance and American theatrical dance generally. In his heyday he was one of the most powerful choreographers working in Hollywood, with contractual control over the movement design, camerawork, costuming, lighting, and editing of his dance numbers.
Cole's status as an "invisible" gay man is crucial to more than an understanding of the satiric, parodic, or camp elements of his film work; it is also a necessary precondition for his particular mode of deployment of so-called Oriental dance practices.
Cole engaged the double bind that both women and men are prisoners of gender roles. His use of the body's physical beauty to stand for more than spiritual power combined the theatricality and spirituality of Denishawn, the voluptuousness and intensity of Diaghilev's Ballets Russes, and Oriental and other ethnic dance styles. His approach to dance and gender had profound effects on mid-20th-century hegemonic dance culture.
This according to "The thousand ways there are to move: Camp and Oriental dance in the Hollywood musicals of Jack Cole" by Adrienne L. McLean (Journal for the anthropological study of human movement XII/3 [spring 2003] 59–77; RILM Abstracts of Music Literature 2003-42184).
Today would have been Cole's 110th birthday! Above, a portrait by Carl Van Vechten from 1937 (public domain); below, the Denishawn parody "Greek ballet" from Down to earth (1947).