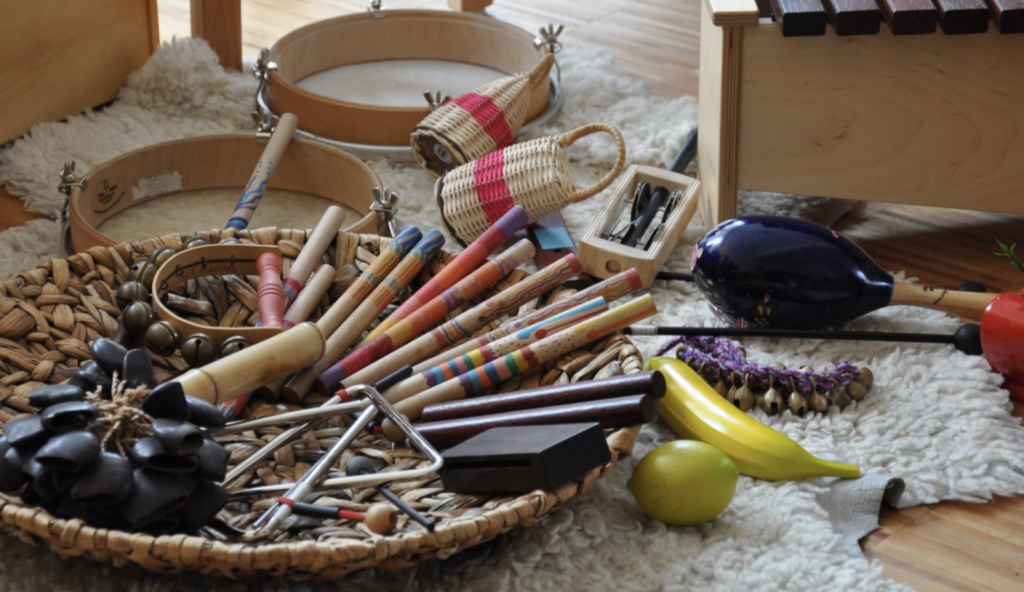 "Rejoice in what you learn, and spray it." – Tim Minchin
The multifarious methods used to communicate, transmit, and preserve musical knowledge reflect the diversity of this knowledge and the assumptions that lie behind what constitutes it. Students around the world learn about music in a wide range of settings—on stage, in the classroom, one-on-one with a specialist, and through personal reflection and rehearsing, to name only some examples. Music pedagogy, whether practiced within or outside of formalized institutions of learning, is a vibrant and important field of study. Those who teach pass on traditions, provide opportunities for economic advancement, exercise neurological pathways, and even instill ethical values on communities large and small. With music teachers and students in mind, and in recognition of the value of book reviews, this installment of our Instant Classics series highlights RILM's eight most reviewed music pedagogy texts from 2016 to 2019. Although merely a snapshot of a moment in a dynamic publication environment, it is one worth taking.
And as always, an important reminder: We need your help! RILM always welcomes your reviews or reviews of your publications. Notice an omission? Help us fill in our gaps by submitting your review.
________________________________________________
#8. Campbell, Patricia Shehan. Music, education, and diversity: Bridging cultures and communities. Multicultural education series (New York: Teachers College Press, 2018). [RILM Abstracts of Music Literature, 2018-685]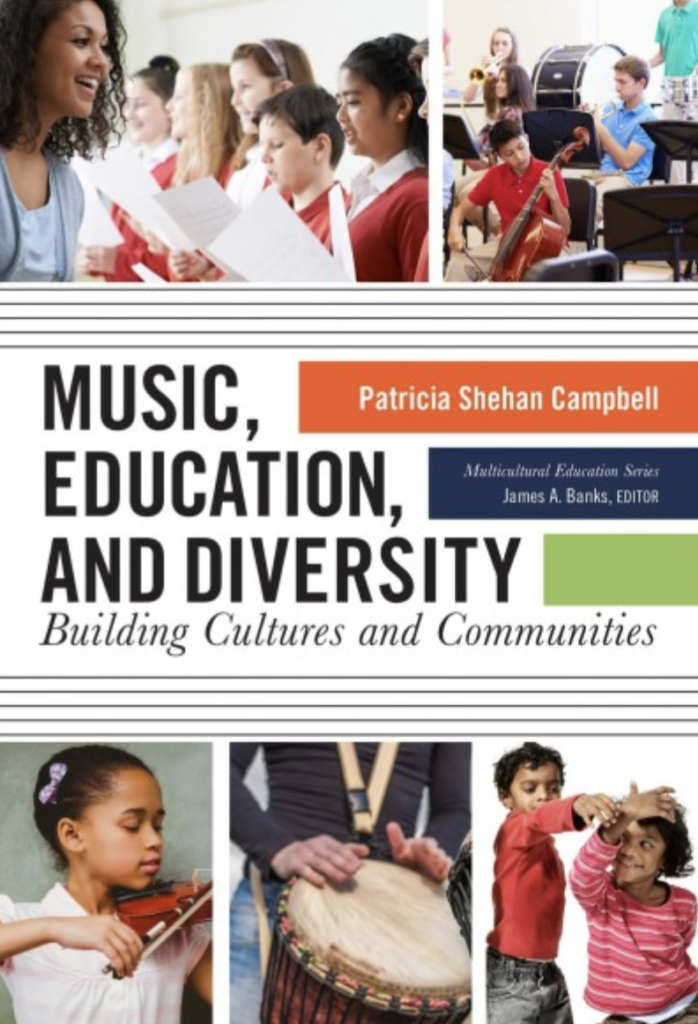 Abstract: Music is a powerful means for educating citizens in a multicultural society and meeting many challenges shared by teachers across all subjects and grade levels. By celebrating heritage and promoting intercultural understandings, music can break down barriers among various ethnic, racial, cultural, and language groups within elementary and secondary schools. This book provides important insights for educators in music, the arts, and other subjects on the role that music can play in the curriculum as a powerful bridge to cultural understanding. The author documents key ideas and practices that have influenced current music education, particularly through efforts of ethnomusicologists in collaboration with educators, and examines some of the promises and pitfalls in shaping multicultural education through music. The text highlights World Music Pedagogy as a gateway to studying other cultures as well as the importance of including local music and musicians in the classroom. It chronicles the historical movements and contemporary issues that relate to music education, ethnomusicology, and cultural diversity; offers recommendations for the integration of music into specific classes, as well as throughout school culture; examines performance, composition, and listening analysis of art (folk/traditional and popular) as avenues for understanding local and global communities; and documents music's potential to advance dimensions of multicultural education, such as the knowledge-construction process, prejudice reduction, and an equity pedagogy.
#7. Abrahams, Frank and Paul D. Head, eds. The Oxford handbook of choral pedagogy. Oxford handbooks (New York: Oxford University Press, 2017). [RILM Abstracts of Music Literature, 2017-925]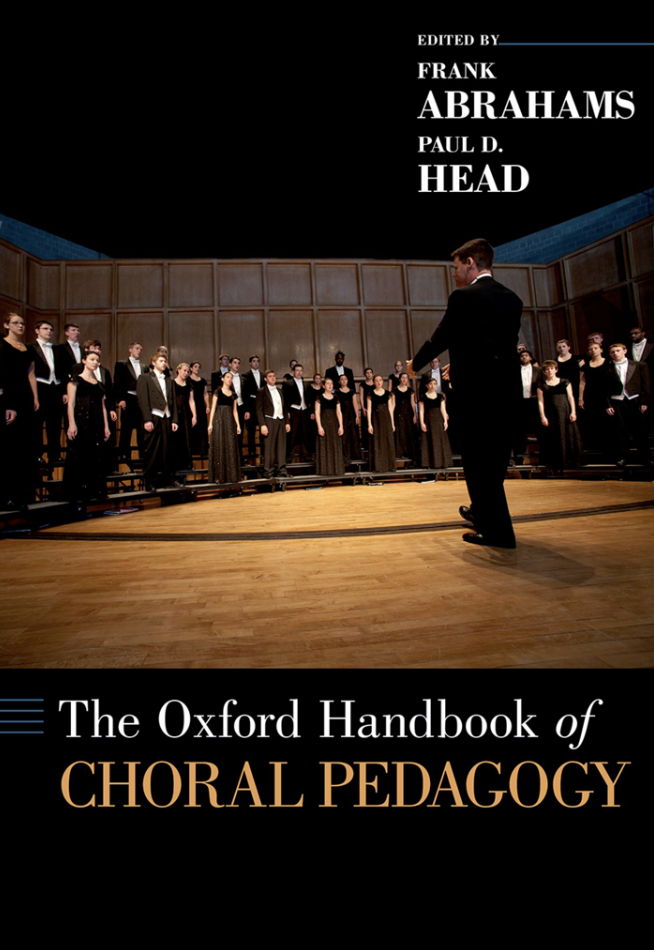 Abstract: Explores varied perspectives on teaching, learning, and performing choral music. Authors are academic scholars and researchers as well as active choral conductors. Topics include music programming and the selection of repertoire; the exploration of singer and conductor identity; choral traditions in North America, Western Europe, South America, and Africa; and the challenges conductors meet as they work with varied populations of singers. Chapters consider children's choirs, world music choirs, adult community choirs, gospel choirs, jazz choirs, professional choruses, collegiate glee clubs, and choirs that meet the needs of marginalized singers. Those who contributed chapters discuss a variety of theoretical frameworks including critical pedagogy, constructivism, singer and conductor agency and identity, and the influences of popular media on the choral art. The text is not a how-to book. While it may be appropriate in various academic courses, the intention is not to explain how to conduct or to organize a choral program. While there is specific information about vocal development and vocal health, it is not a text on voice science. Instead, the editors and contributing authors intend that the collection serve as a resource to inform, provoke, and evoke discourse and dialogue concerning the complexity of pedagogy in the domain of the choral art.
#6. Ódena Caballol, Óscar. Musical creativity revisited: Educational foundations, practices and research. SEMPRE studies in the psychology of music (Abingdon: Routledge, 2018). [RILM Abstracts of Music Literature, 2018-4287]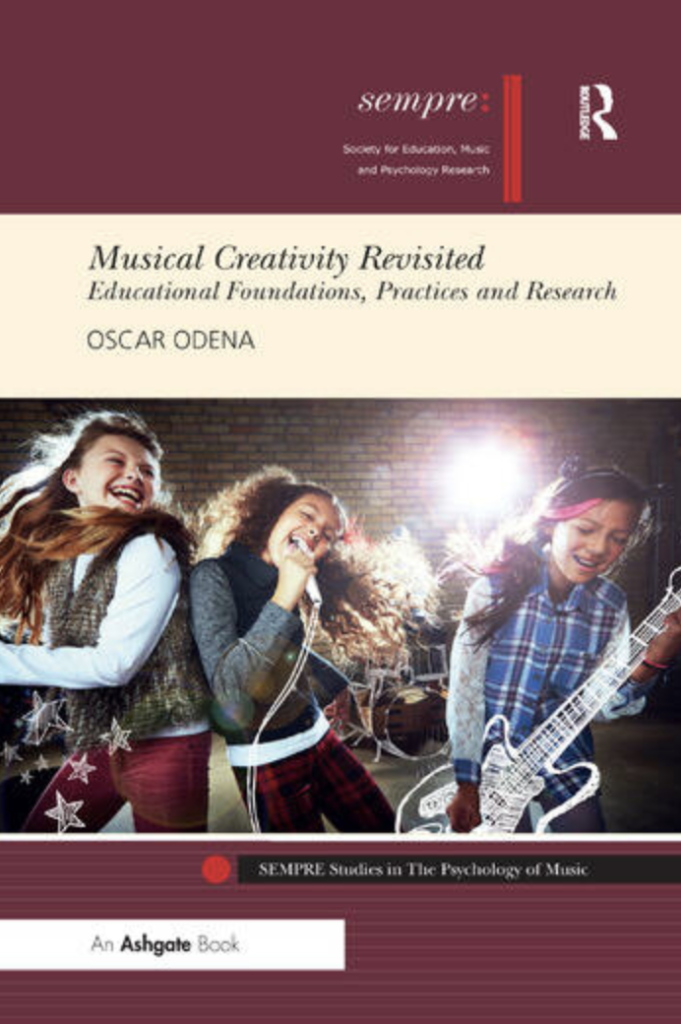 Abstract: How is creativity understood and facilitated across music education settings? What is the power of creativity in enhancing individual and group learning? How is musical creativity used as a tool for cross-community integration? How can we research the interactions of those engaged in musical activities aimed at creative development? These are just some of the questions addressed in this book, which includes insights from theory, practice-based research, and methodological analyses. Its chapters celebrate the diversity of the many different ways in which young and adult learners develop musical creativity. Following on from the volume cited as RILM 2012-8068, the author offers novel examples from practice and precise suggestions on how to research it. Chapters are organized into three sections: Foundations, Practices, and Research. They include examples from in-depth studies focused on a secondary school in England, higher music education in Spain, and out-of-school settings in Northern Ireland.
#5. Kertz-Welzel, Alexandra. Globalizing music education: A framework. Counterpoints: Music and education (Bloomington: Indiana University Press, 2018). [RILM Abstracts of Music Literature, 2018-2953]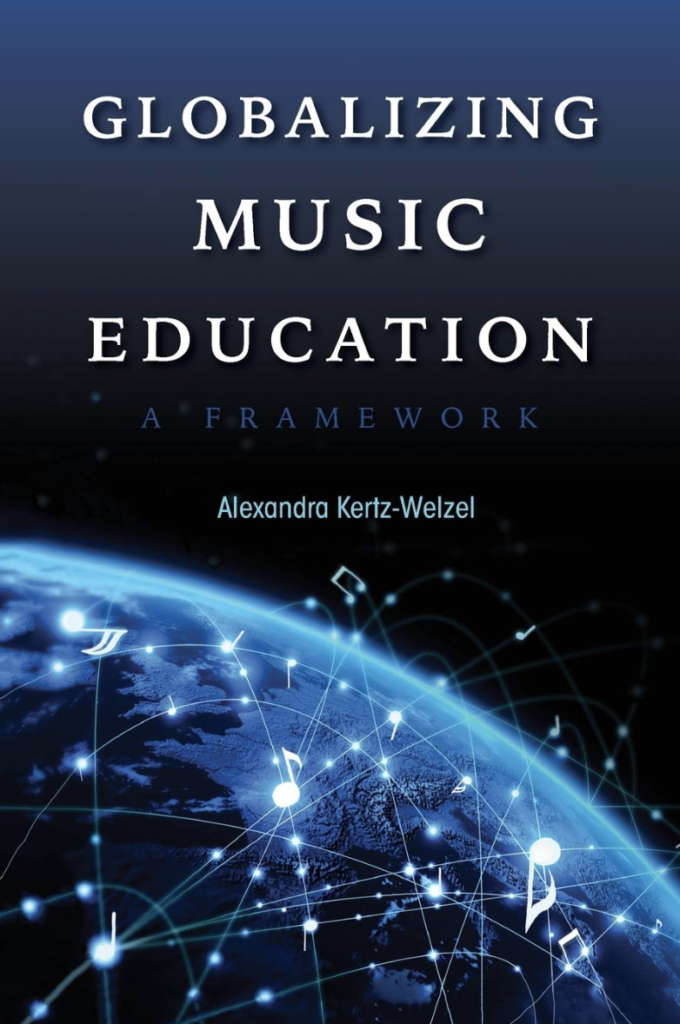 Abstract: How do globalization and internationalization impact music education around the world? By acknowledging different cultural values and priorities, the author's vision challenges the current state of international music education and higher education, which has been dominated by English-language scholarship. Her framework uses an interdisciplinary approach and emphasizes the need for developing a pluralistic mode of thinking, while underlining shared foundations and goals. She explores issues of educational transfer, differences in academic discourses worldwide, and the concept of the global mindset to help facilitate much-needed transformations in global music education. This thinking and research, she argues, provides a means for better understanding global transfers of knowledge and ways to avoid culturally and linguistically hegemonic standards.
#4. Downing, Sonja Lynn. Gamelan girls: Gender, childhood, and politics in Balinese music ensembles. New perspectives on gender in music (Urbana: University of Illinois Press, 2019). [RILM Abstracts of Music Literature, 2019-10637]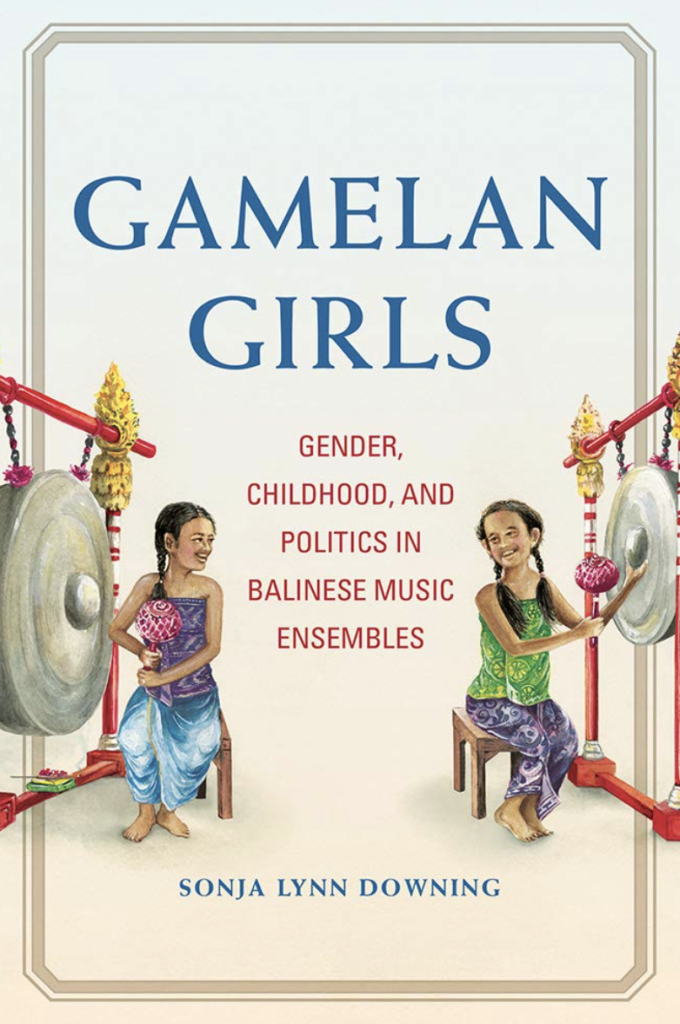 Abstract: In recent years, girls' and mixed-gender ensembles have challenged the tradition of male-dominated gamelan performance. The change heralds a fundamental shift in how Balinese think about gender roles and the gender behavior taught in children's music education. It also makes visible a national reorganization of the arts taking place within debates over issues like women's rights and cultural preservation. The author draws on over a decade of immersive ethnographic work to analyze the ways Balinese musical practices have influenced the processes behind these dramatic changes. Girls and young women assert their agency within the gamelan learning process to challenge entrenched notions of performance and gender. One dramatic result is the creation of new combinations of femininity, musicality, and Balinese identity that resist messages about gendered behavior from the Indonesian nation-state and beyond. Such experimentation expands the accepted gender aesthetics of gamelan performance but also sparks new understanding of the role children can and do play in ongoing debates about identity and power.
#3. Wallbaum, Christopher, ed. Comparing international music lessons on video. Hochschule für Musik und Theater "Felix Mendelssohn Bartholdy" Leipzig: Schriften 14 (Hildesheim: Georg Olms, 2018). [RILM Abstracts of Music Literature, 2018-58022]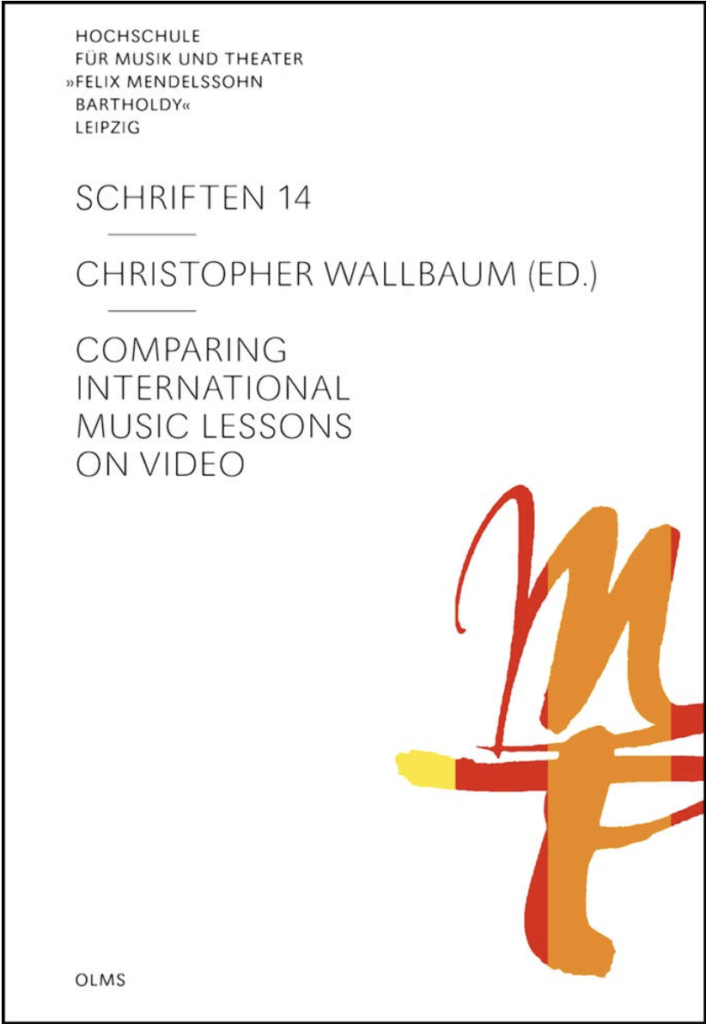 Abstract: Video-recorded music lessons (on multi-angle DVDs) were used to inspire and improve understanding among experts from different cultures and discourses of music education. To make the process manageable and focused, we developed the Analytical Short Film (2–3 minutes) to address particular areas of interest and starting points for debate. We asked selected music teachers from seven nation-states to allow a typical and (in their opinion) good lesson to be recorded. We also asked the students and their parents for permission. At a symposium, held at Leipzig's Hochschule für Musik und Theater Felix Mendelssohn Bartholdy in September 2014, national experts and researchers presented views on their lessons through Analytical Short Films. Discussion followed which included implicit and explicit comparisons. Each presenter also used a lesson from one of the other countries to stimulate discussion about assumptions in and challenges to their own views. We documented all comparisons made and compared these to derive cross-cultural categories. These categories should be relevant for understanding what makes a music lesson "good". The different perspectives and discussions offered by the authors in this book—together with ten DVDs, interviews with the teachers and students, and associated research—provide rich and diverse material for researchers, teachers, and teacher educators. A related article is abstracted as RILM 2015-83222.
#2. Cook, Nicholas. Music as creative practice. Studies in musical performance as creative practice 5 (New York: Oxford University Press, 2018) [RILM Abstracts of Music Literature, 2018-2373]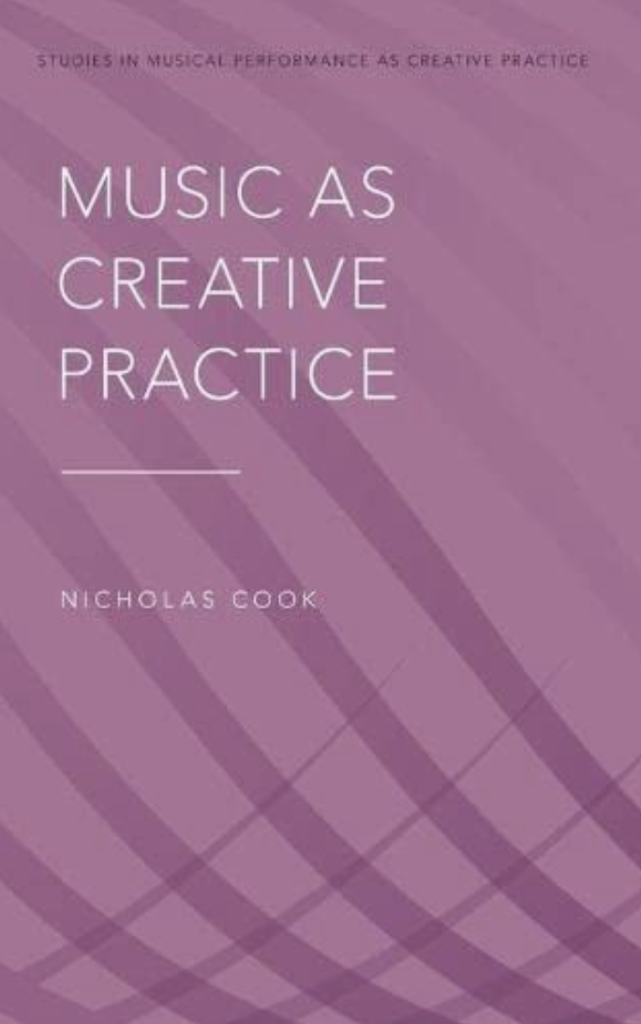 Abstract: Until recently, ideas of creativity in music revolved around composers in garrets and the lone genius. But the last decade has witnessed a sea change: musical creativity is now overwhelmingly thought of in terms of collaboration and real-time performance. This book synthesizes both perspectives. It begins by developing the idea that creativity arises out of social interaction—of which making music together is perhaps the clearest possible illustration—and then shows how the same thinking can be applied to the ostensibly solitary practices of composition. The book also emphasizes the contextual dimensions of musical creativity, ranging from the prodigy phenomenon, long-term collaborative relationships within and beyond the family, and creative learning, to the copyright system that is supposed to incentivize creativity. This book encompasses the classical tradition, jazz, and popular music, and music emerges as an arena in which changing concepts of creativity—from the old myths about genius to present-day sociocultural theory—can be traced with particular clarity. The perspective of creativity tells us much about music, but the reverse is also true, and this book offers an approach to musical creativity that is attuned to the practices of both music and everyday life.
#1. Allsup, Randall Everett. Remixing the classroom: Toward an open philosophy of music education. Counterpoints: Music and education (Bloomington: Indiana University Press, 2016). [RILM Abstracts of Music Literature, 2016-3531]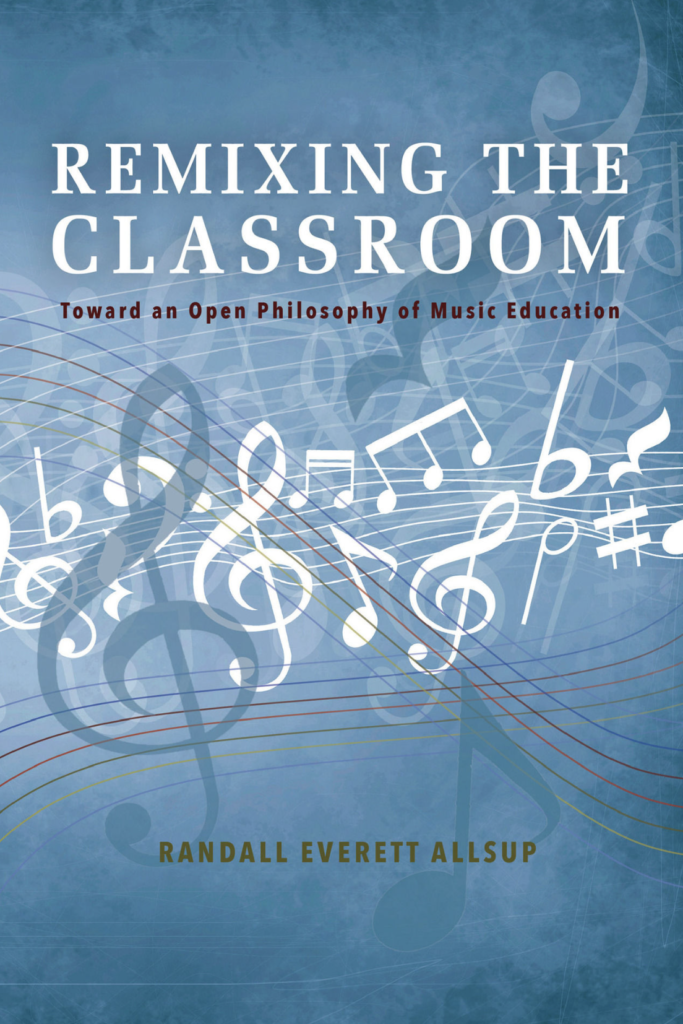 Abstract: Provides alternatives for the traditional master-apprentice teaching model that has characterized music education. By providing examples across the arts and humanities, the author promotes a vision of education that is open, changing, and adventurous at heart. He contends that the imperative of growth at the core of all teaching and learning relationships is made richer, though less certain, when it is fused with a student's self-initiated quest. In this way, the formal study of music turns from an education in teacher-directed craft and moves into much larger and more complicated fields of exploration. The author advocates for an open, quest-driven teaching model that has repercussions for music education and the humanities more generally.