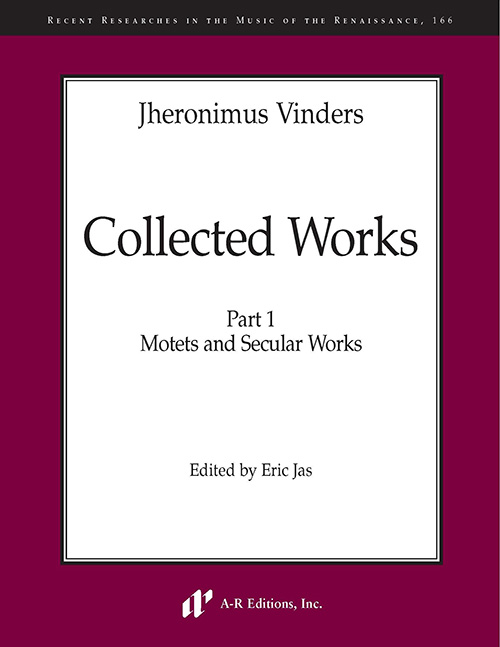 Issued by A-R editions in 2018, Jheronimus Vinders: Collected works, part I is devoted to the composer's motets and secular works.
Jheronimus Vinders is best known as one of the three composers who wrote a lament on the death of Josquin des Prez. This limited reputation does not do justice to Vinders, whose works bear comparison with those of his more famous contemporaries.
As one of the rather small group of Flemish composers that links the Josquin generation with that of Clemens non Papa and Thomas Crecquillon, Vinders blended old and new compositional approaches, with some works paying respect to earlier traditions and others falling more in line with the musical developments that led to the pervasive imitation of the 1530s and beyond.
Below, one of the works included in the edition.