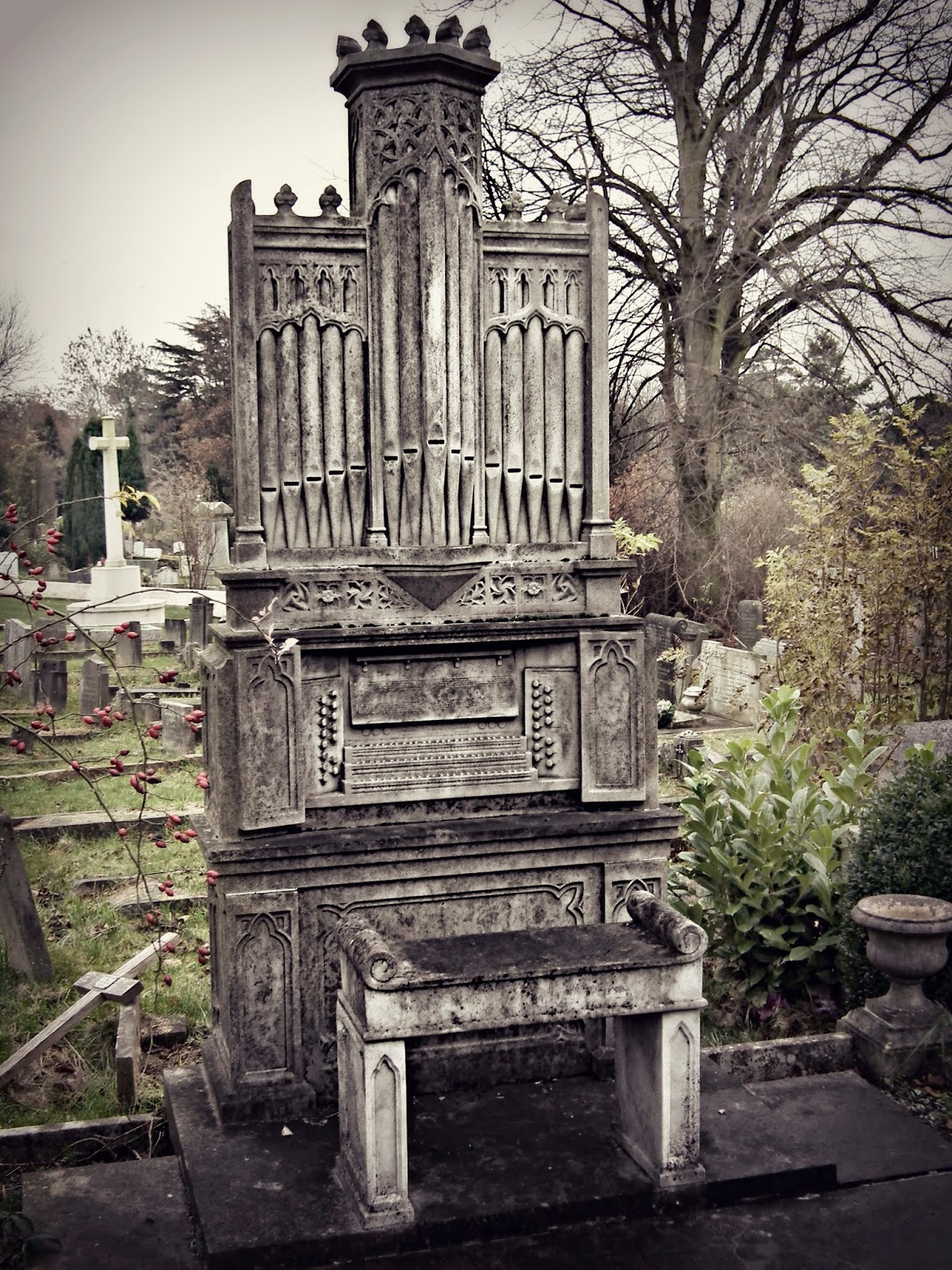 Charles Herbert Barritt (1869–1929, more generally known as Clifton Barritt) spent much of his life as a vaudevillian and music hall entertainer and his last years as a London publican.
Born in Manchester, Barritt was already treading the boards in his early twenties. Local newspaper notices chart a twelve-year career that took him from Ulster to the Isle of Man, Reigate to Grantham, and all points in between—there seems hardly a pier or stage that did not feature Barritt's mellow baritone and perfect comic timing at some time between 1892 and 1904. One of his many favorable reviews praised his ability to imitate the styles of various composers, performers, and instruments, adding that he was "always funny, but without being vulgar."
Barritt remains a notable figure to this day, as his funerary monument in London's Hampstead Cemetery replicates the form of a life-size pipe organ (he was not known to play the organ at all).
This according to "'Always funny, but without being vulgar': Charles Herbert 'Clifton' Barritt (1869–1929), Hampstead Cemetery" by David Bingham (The London dead, 25 February 2015). Above, the monument in question.