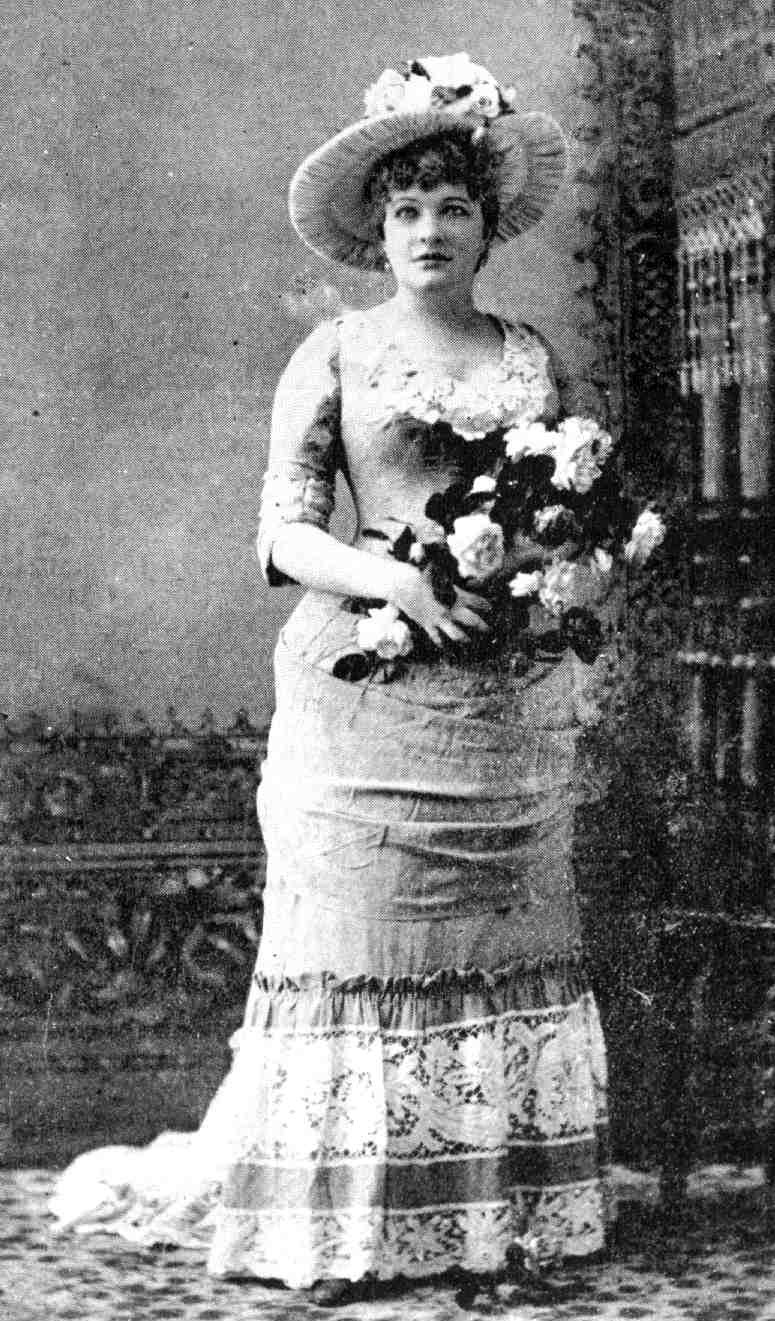 Stung by the mixed reviews of New York critics who apparently preferred their divas to be foreign-born, the operatic soprano Emma Abbott created a highly successful—and somewhat revolutionary—niche for herself.
In 1898 Abbott founded the Emma Abbott English Grand Opera Company with her husband, Eugene Wetherell, as business manager. There were precedents for translating operas into English, and even for Abbott's role as both prima donna and production manager; the distinctive and brilliant move was to take her company to the U.S. heartland with the perfect persona for 19th-century American tastes.
Having grown up poor in Peoria, Illinois, she had the quintessential American dream narrative. She was openly both devout and patriotic, often interpolating beloved religious and U.S. songs into her opera performances. And the marital bliss projected by her close relationship with Wetherell further burnished the persona that her audiences relished.
As Abbott's close friend and biographer Sadie E. Martin recalled, "The pleasing voice and manners of the operatic star, and her sympathetic nature, seemed at once to attract towards her the hearts of the public. She was from the first very popular, and after the first year there were many who watched, waited, and longed for her annual appearance, as for that of an old friend."
By the time she retired, Abbott had officiated at the openings of more opera houses than any singer before her, and—owing also to her canny buisness sense—had amassed a fortune far beyond that of her European counterparts.
This according to Women in the spotlight: Divas in nineteenth-century New York by Andrea Saposnik (Saarbrücken: Lambert Academic Publishing).