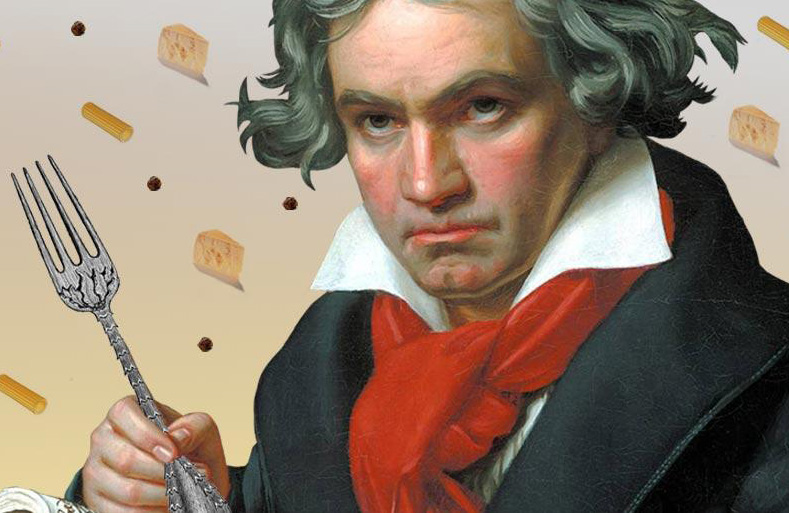 Beethoven's conversation books indicate that he particularly liked pasta with parmesan cheese and salami.
He also liked veal, beef, liver, chicken, oysters, fish, spinach, fruit, cream, sugar, soup, eggs, very strong coffee and, last but not least, wine. He didn't like pork and he was not really fond of beer.
This according to Die gute Kocherey: Aus Beethovens Speiseplänen by Martella Gutiérrez-Denhoff (Bonn: Beethoven-Haus, 1988); the book includes several recipies.
Below, a chance to enjoy Beethoven's music with some street food.
More posts about Beethoven are here.