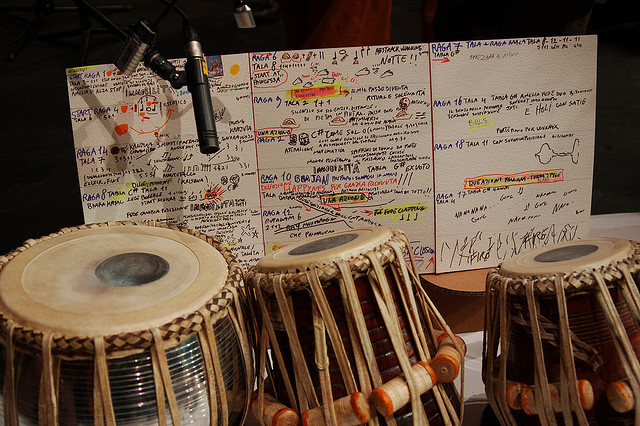 John Cage's 18 microtonal rāgas are found in Solo for voice 58 from Song books (1970).
To perform them, the dhrupad and experimental music specialist Amelia Cuni decided to apply experimental procedures to dhrupad vocalism and to elaborate her Indian music background in a new music context. She also wanted to explore an influential contemporary composer's take on rāgas and step back from her personal involvement with the tradition and observe it from another perspective.
In collaboration with the Berliner Festspiele and several other contemporary music venues, Cuni's interpretation of Solo for voice 58 was premiered in Berlin in 2006 and has been performed since then at several European and U.S. festivals.
This according to Cuni's "Chance generated ragas in Solo for voice 58: A dhrupad singer performs John Cage" (Journal of the Indian Musicological Society XLI [2011–12] pp. 127–54; RILM Abstracts of Music Literature 2011-23192).
Today is Cage's 110th birthday!
Below, a studio recording of Cuni's realization; a full live performance can be viewed here (the performance starts at 10:00).