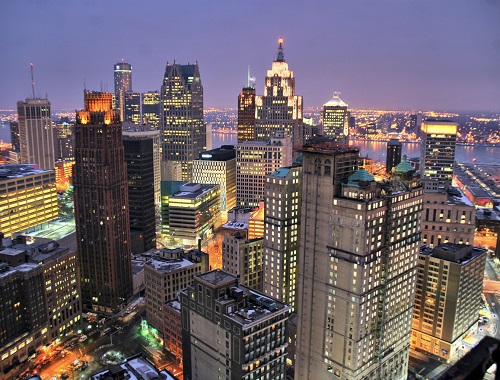 Detroit is known internationally as Techno City, named after the dance music genre pioneered by DJ/producers like Juan Atkins, Derrick May, and Kevin Saunderson.
In the 1980s local DJs melded Detroit funk, European synth-pop, and avant-garde composition into a unique futuristic sound. Techno, however, went largely unappreciated in the American marketplace. Mirroring the career trajectory of American jazz musicians in the 1960s, the creators of techno made their living by touring Europe extensively, and became superstars on that continent.
This according to "A tale of two cities" by Mike Rubin (Spin XIV/10 [October 1998] pp. 104–109). Below, Atkins's Techno city from 1984.