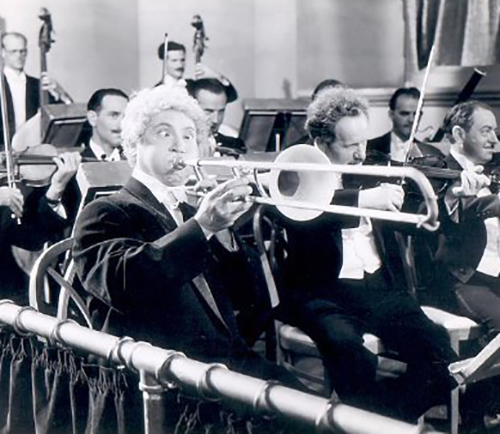 The Marx Brothers' film A night at the opera is best known for its travesty of the high-society manners of the opera house and its sendup of Verdi's Il trovatore. Underneath this farce, however, the film suggests deep affection for opera—a stance prompted, ironically, by the demands of the studio system.
The Hollywood movie is the heir and rival of opera as an entertainment medium, and both its follies and splendors are rooted in the immigrant experience of early–20th-century America.
This according to "The singing salami: Unsystematic reflections on the Marx Brothers" by Lawrence Kramer, an essay included in A night at the opera (London: Libbey, 1994 pp. 253–65).
Above and below, classic Marxian mayhem.