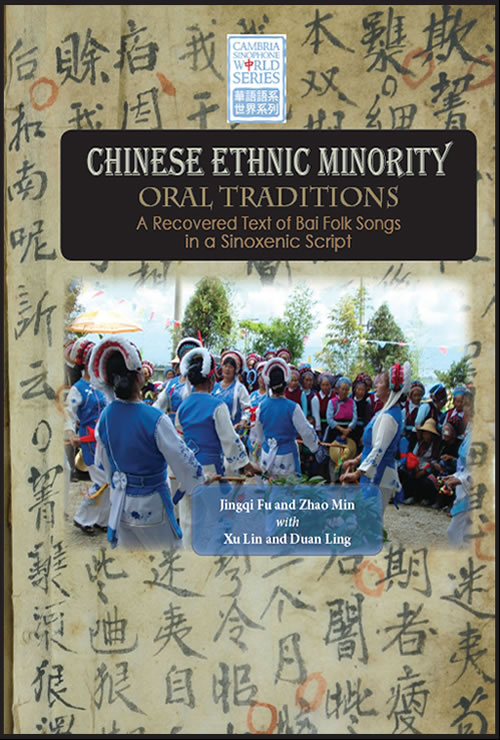 In 2015 Cambria issued Chinese ethnic minority oral traditions: A recovered text of Bai folk songs in a sinoxenic script, a new edition of a rice-paper manuscript from the early 20th century.
The MS was discovered in Yunnan by Xu Lin (1921–2005) when she was working there as a field linguist in 1958; dating probably from the early 1930s or somewhat earlier, it contains the texts of 208 traditional songs of the Bai people, written in Old Bai script (Hanzi Baiwen/汉字白文).
The task of transcribing and translating these texts was carried forward by Xu under very difficult circumstances through the vicissitudes of Chinese history until her death, and then completed by the other authors. This edition presents them in the original script with International Phonetic Alphabet transliterations and word-by-word glosses in Chinese and English, in English translations, and in a facsimile reproduction from the MS.
Below, scenes from a Bai spring festival.