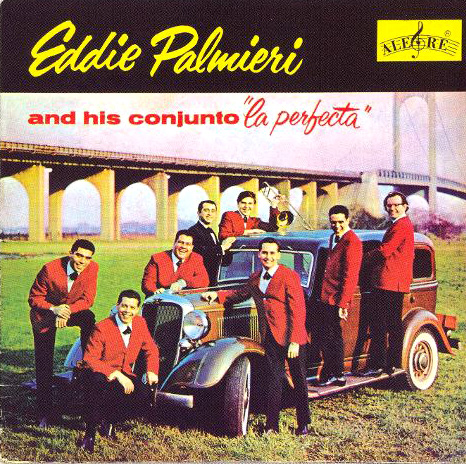 Eddie Palmieri recalled the early days of his band La Perfecta in 2013, on the eve of his acceptance of an NEA Jazz Masters award.
The year was 1961, and the group had scheduled a three-day recording session—but it turned out that the budget shrank each day, so the band had to follow suit. On the first day the horn section comprised four trumpets; on the second day Palmieri could afford only two trumpets and two less-expensive trombones; and on the third day he had to settle for a single trombone and a flute.
For a few months after the record was released, Palmieri barked in the street outside the small Midtown Manhattan club where La Perfecta was playing, trying to divert foot traffic from the nearby Palladium Ballroom where his more famous rivals were performing. "Not there, folks!" he remembers shouting, "Over here, folks!" But soon La Perfecta was hot, and Palmieri's guerilla tactics paid off with a 90-day Palladium booking.
This according to "Eddie Palmieri: Rebellious perfection" by Giovanni Russonello (JazzTimes XLIII/1 [January–February 2013] pp. 28–33).
Today is Palmieri's 80th birthday! Above, the group's first album; below, a more recent incarnation of La Perfecta, still featuring a modest brass section and a flute.