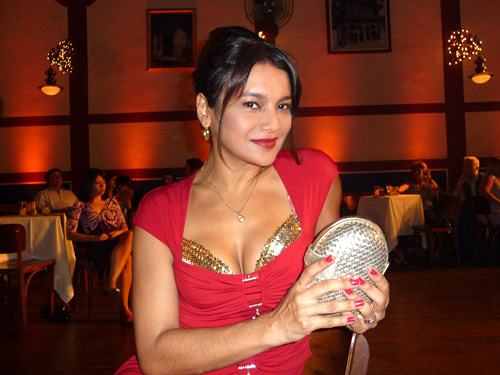 The huge national prominence of popular music and soap operas in Brazil places both entertainment products as fundamental vectors of the social sharing of codes, values, lifestyles, and behavior.
For example, the interconnection between the song Você não vale nada mas eu gosto de você (You are worthless, but I like you) and the character Norminha in the soap opera Caminho das Índias (above) amplified a deep media debate about morality and sexuality, tempered with doses of humor and sympathy.
Through the plot and the soundtrack, a significant segment of Brazilian society interacted with strategies of sexual behavior as juxtaposed in the narrative with the vibrant sounds of electronic forró.
This according to "Sexualidad, moral y humor en la telenovela brasileña actual: Casamiento, traición, seducción y simpatía" by Felipe Trotta (TRANS: Revista transcultural de música/Transcultural music review 15 [2011]).
Below, Você não vale nada with stills from the show.