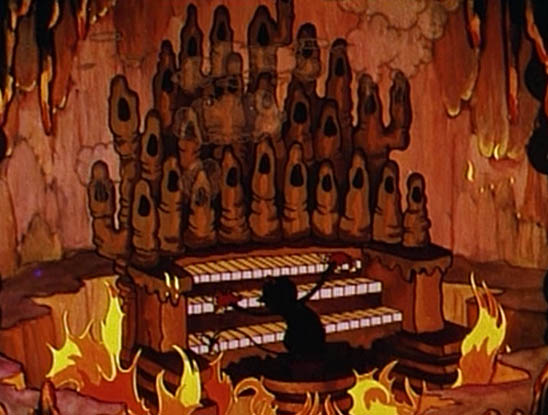 During his life, Bach was primarily known as a dazzling organist with virtuoso improvising abilities. Not surprisingly, his prowess gave rise to a number of urban legends.
One such legend had him traveling incognito, dressed as a village schoolmaster, going from church to church to try out the organs—prompting one local organist to cry out, "I don't know who's playing, but it's either Bach or the Devil!"
This according to "Tod und Teufel" by Frieder Reininghaus, an essay included in Bach-ABC (Sinzig: Studio-Verlag, 2007, pp. 91–93).
Today is Bach's 330th birthday! Below, the tocatta and fugue in D minor, BWV 565, which always seems to surface around Halloween.
More posts about J.S. Bach are here.