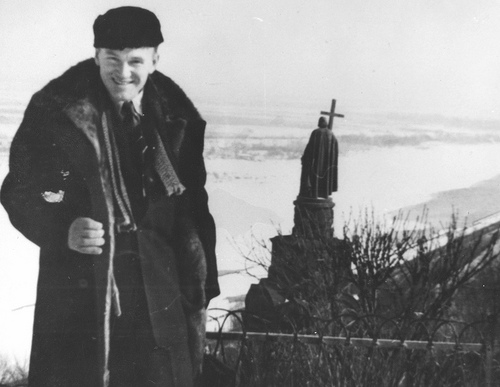 In a 1997 interview, Svâtoslav Rihter spoke about his love of unscheduled performing.
"I now know from experience that things planned too far in advance always end up being aborted. Always! Either you fall ill, or you're prevented from appearing for some other reason, whereas if you improvise—"The day after tomorrow? Of course, why not?" or, if the worst comes to the worst, "Next week?"—everything passes off smoothly. I may be on form today, but who can tell what I'll feel like on such-and-such a date in the more-or-less distant future?"
"And so, when I arrive in a country I prefer to open a map and show my impresarios the places that have certain associations for me or that excite my curiosity and, if possible, that I've not yet had a chance to visit. We then set off by car, followed by the pianos, avoiding motorways like the plague. And then I may play in a theater or chapel or in a school playground at Roanne, Montluçon, or in some remote corner of Provence. All that matters is that people come not out of snobbery but to listen to the music."
This from Sviatoslav Richter: Notebooks and conversations (Princeton: Princeton University Press, 2001, pp. 110, 114).
Today is Rihter's 100th birthday! Above, in Kiev in 1958; below, a 1964 performance of Prokof'ev's second piano sonata.